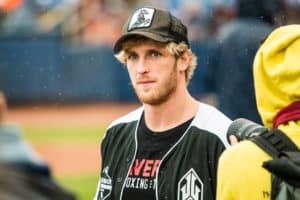 YouTuber and WWE fighter Logan Paul has yet to refund buyers of his CryptoZoo NFT game plan, accused of being a scam. 
Six months after his video outlining his plan to make things right, the promises he made have still not been fulfilled. 
Logan Paul of CryptoZoo NFT: the scam game and six-month-old promises not kept
According to what has emerged, it appears that Logan Paul, the YouTuber who launched his CryptoZoo NFT game project in 2021, appears to have scammed his audience. Basically, Paul and his team sold NFTs and released a ZOO token, but the game never materialized.
Because of this, the YouTuber, allegedly released a video of his own, a full six months ago, in which he announced how he was going to fix things in a "three-step plan," which has yet to be fulfilled. 
Indeed, investigating the case from the very beginning was Stephen "Coffeezilla" Findeisen who reportedly stated the following:
"I've spoken to the victims and have been watching their public Discord chat all year. The last time Logan communicated with them was in January. I've also reached out to Logan several times asking about this.
According to the victims, there [have] been zero payments. There's no excuse for this. Logan made a public statement about this, took credit for it, and has ghosted the victims."
The only thing that is certain about the influencer is the February 2023 class action lawsuit alleging that Paul and his team deceived CryptoZoo buyers with a "knockout punch."
In the meantime, however, what are Logan's unfulfilled promises to the cheated buyers of CryptoZoo NFT?
Logan Paul of CryptoZoo NFT: the lie about the ZOO token burn
An early promise Paul made in his video with over 330,000 views, states that he and his manager Jeffrey Levin, would burn their ZOO token. 
The idea therefore is to send those ZOO tokens to a burning wallet, so that they would be destroyed, meaning that neither of them would be able to profit from their tokens. 
In the investigation carried out, however, it appears that this ZOO burn did not happen. In fact, at the moment, a game wallet used for such activity has been identified that appears to belong to those directly involved, but has been inactive since March 2022. 
BSC Scan data also record no significant ZOO burns for six months, although several burns from other wallets have occurred. 
At present, it is unclear to whom the various wallets belong, but what appears to be CryptoZoo's game wallet holds 70% of the total token supply.
Of the other wallets that remained in the top 10 by total percentage of supply, none would execute the ZOO burn; in fact, two of them even received additional tokens, with a counter value of $15,000 each. 
Logan Paul of CryptoZoo NFT and the failure to refund buyers and more
Another statement by the YouTuber spoke of his "commitment" of $1.8 million to reimburse buyers of his NFT game project.
This is a second yet unfulfilled promise, which was aimed at holders of NFT Base Egg or Base Animal, purchased at 0.1 ETH each, equal to about $193 today. 
In this regard, a victim buyer of CryptoZoo, known by the pseudonym Just Pixel, reportedly stated the following: 
"I have invested a total [of] ~$15K. I was able to get just under $2K out before the price dropped completely to the floor. I did not get a refund. I also bought three of these egg NFTs at launch. I haven't gotten a refund for those yet either."
Logan Paul's "scams," apparently also involved his own team. And in fact, Zach Kelling, CryptoZoo's engineer and first CTO, has reportedly been waiting since January to receive more than $1 million in fees for his work, which he said he completed with a team of 45 engineers.
CryptoZoo's game never materialized
Finally, the last phase concerns the "CryptoZoo" game project, which actually still appears to be in development on its official website, with the same screen from 2022. 
Again, this is yet another promise from the WWE fighter that has not yet occurred. 
Specifically, CryptoZoo was announced in 2020, and it was scheduled to launch in September 2021. But even today, CryptoZoo does not in fact exist. 
As early as December 2022, there was no mention of the project on Logan Paul's YouTube channel, which has more than 23 million subscribers. 
In any case, the ZOO token launched on the markets as early as July 2021, had touched its price high at nearly 0.5 mills in August of that year. 
Then, as early as October, ZOO lost all of its value, with only one rise to 0.25 mills in November 2021, the month of all-time highs in the crypto market.