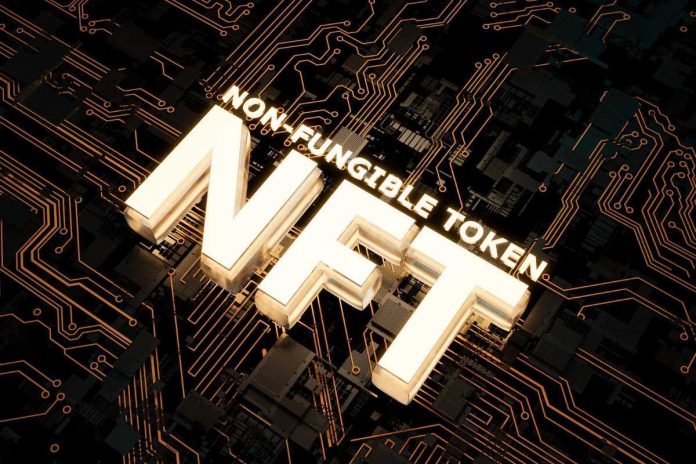 According to a recent report by Nansen, the NFT market is defying expectations as weekly Ethereum sales skyrocket, gaining attention from crypto market enthusiasts. Despite recent challenges, the world of nonfungible tokens (NFT) is thriving, with top collections and platforms experiencing record trading volumes.
So, let's take a closer look at the report and see how the investors are putting their bets on the NFT space.
NFT Sales Surge With A Remarkable Turnaround
The NFT market, which was recently plagued by news of layoffs and concerns about its stability, has witnessed a remarkable turnaround. According to blockchain analytics platform Nansen, the week ending on November 6th marked a significant uptick in NFT sales, with a staggering 68,342 ETH worth over $129 million. In contrast, the week ended on October 9, the total sales were at 29,704 ETH, the report added.
In the realm of NFT trading, Blur, a prominent marketplace, emerged as the leader over the last 30 days. NFTGo data revealed that Blur commanded a trading volume of 161,433 ETH, equivalent to approximately $305 million. OpenSea, a formidable rival, secured the second spot with a trading volume of 52,307 ETH, around $100 million.
Notably, OpenSea has recently announced a massive layoff, raising concerns in the decentralized finance (DeFi) market. According to the announcement, OpenSea is drastically reducing its workforce, with CEO Devin Finzer announcing a 50% reduction in employees. This strategic move is a step towards "OpenSea 2.0," aimed at improving core aspects of the platform, such as technology and user experience.
Who's At The Top Of The Table?
When it comes to NFT collections, Bored Ape Yacht Club (BAYC) stood out with the highest trading volume of 35,112.96 ETH, translating to roughly $60.92 million over the past 30 days. Following closely were Mutant Ape Yacht Club (MAYC) at 14,969.31 ETH and The Captainz at 9,964.56 ETH.
In terms of market capitalization, CryptoPunks, the iconic NFT collection, retained its crown with a market cap of 477,261.25 ETH or $876.86 million. However, it had a trading volume of 5,773.42 ETH in the last 30 days.
Meanwhile, despite recent challenges in the NFT space, there has been a significant upswing in NFT traders. According to NFTGo data, in the past week, the number of traders increased by 12% to reach 42,254. Buyers witnessed a 9.61% surge, reaching 22,804, while sellers surged by 19.37% to 27,308. Remarkably, the number of wallets holding NFTs remained steady at around six million.
Notably, the NFT market's remarkable resilience and surge in trading volume indicate that the sector is far from fading away. Despite recent hurdles, it continues to attract both traders and collectors, underlining its robust and growing presence in the broader crypto landscape.
The post NFT Market Defies Odds, Weekly Ethereum Sales Soar Past 68K ETH appeared first on CoinGape.