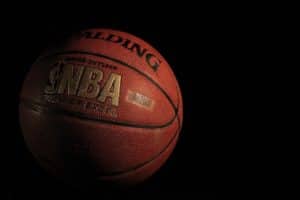 Recently Sorare launched Fantasy Basketball and signed a partnership with NBA and NBPA for American basketball fans. 
So, after entering the world of football and baseball, it has now arrived in the world of basketball with its digital trading cards. 
Below are some of the latest news from the famous gaming platform and some of the most popular cards.
ETH Prizes on Sorare and partnership with Mbappé
Recently, as of Game Week 3 (open for registration from Monday, April 3rd), Sorare announced that managers will be able to compete for ETH rewards in addition to Sorare Scarcity Card rewards in Pro competitions.
All Pro contests (Limited Pro, Rare Pro and Super Rare Pro) will now include ETH rewards based on the manager's ranking. 
In addition, the Sorare team is launching a Unique Pro competition with a full range of seven unique cards and will also include ETH rewards for the top finishers.
The news does not stop there, as the French player Kylian Mbappé recently joined Sorare's NFT fantasy football world. 
Riding the wave of enthusiasm that followed Messi and Griezmann, Mbappé, with a salary of 100 million dollars per year, had already decided in June 2022 to invest in the Web3 world.
Specifically, Mbappé bought a stake in the French startup Sorare as his first investment in the Web3 world, and his NFT card was purchased for a value of 416,000 euros by the buyer "Team Bamby".
Sorare also contributes to the footballers' association "Inspired By KM" (IBKM), which develops educational projects and helps young people discover the possibilities of Web3 technology.
Sorare and the partnership with the NBA
As anticipated above, Sorare recently brought the NBA into the world of NFT and launched digital collectible cards of basketball stars. 
This fall, not coincidentally with the new NBA season, Sorare launched the first officially licensed, free-to-play digital collectible card basketball fantasy game.
The Sorare NBA game represents a new way for fans to interact with the world of basketball and compete with other fans through a unique gaming experience. 
Specifically, users will be able to create a collection of NFT-based trading cards representing their favorite players and teams, while earning points based on the actual performance of NBA players. 
Of course, because of the collaboration, Sorare has the right to use the official logos of the league and NBA teams in its products. 
In fact, NBA commissioner Adam Silver had this to say about it:
"Our partnership with Sorare will offer NBA fans an entirely new way to interact with our teams and players. With Sorare's emerging fantasy sports platform, we see significant opportunities to grow our fan community and grow NBA basketball around the world."
Finally, the new gaming experience can count on two million registered users on Sorare in 185 countries, including European and Asian markets where the company is experiencing rapid growth. 
In addition, the partnership with the NBA not only marks Sorare's third collaboration with a U.S. sports league, but also consolidates the company's strong expansion in the United States.
Sorare's most popular cards
As we know, in the last few years Sorare has seen an incredible increase in activity, not only in terms of transaction volume, but also in terms of unique active wallets. 
In fact, the famous fantasy soccer dApp has generated transaction volumes of about $11 million and unique active wallets have increased by 268%, rather staggering and promising figures. 
In any case, the value of Sorare cards can be quite different as each card has its own specific attributes. Specifically, the most important attributes in terms of value are rarity, the player's fame, age, injuries sustained, potential expressed, and usefulness in team play.
Undoubtedly, the popularity of players plays a central role in the price of Sorare cards. For example, Robert Lewandowski, Mbappé, Neymar and Cristiano Ronaldo, who are true football legends with a fan base that goes beyond the sports theme, have a popularity that is reflected in the price of their cards. 
Not surprisingly, as expected, the unique card of Kylian Mbappé was the most valuable card ever sold on Sorare from November 30, 2020 to date (116 ETH). Recently, a super rare card of the same player sold for 58.5 ETH and a rare Mbappé for 22 ETH.
In a nutshell, there are two key trends for Sorare cards to always keep in mind.