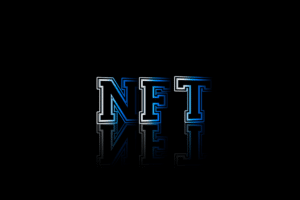 News in the non-fungible token space: a new collaboration between Starbucks and Micah Johnson for the Aku NFT project. 
Specifically, the upcoming Starbucks Odyssey Journey will feature a unique stamp created with the talents of Aku.
In addition, Starbucks will demonstrate its commitment to the community through a generous $100,000 donation to Blessings in a Backpack, a non-profit organization dedicated to combating food insecurity among children. 
Starbucks embraces the NFT world
As anticipated, Starbucks Odyssey's Web3 loyalty program is joining Aku's non-fungible token (NFT) collection for an exclusive collaboration. 
In fact, the next digital collectible stamp will be available on the dedicated Discord channel.
The Aku collection, designed by former Major League Baseball player Micah Johnson, aims to inspire children to dream big. 
In fact, NFTs from this collection have been purchased by celebrities such as Trevor Noah, Pusha T, and Tyra Banks.
On 17 July, Starbucks will launch a new trip called "Aku Adventure," which will allow Odyssey members to participate in a mission with Aku. 
According to the Discord post, the new stamp was "designed by Aku," and the trip will be available to Odyssey members until 13 August 2023.
In addition, Starbucks announced a generous donation of $100,000 to Blessings in a Backpack, a non-profit organization that combats food insecurity among children, as part of the launch of this collaboration.
Starbucks has also been distributing limited-edition NFTs exclusively to members of the Odyssey loyalty program via invitation in recent months. 
In March, "The Siren Collection" was released with 2,000 stamps priced at $100 each. High demand caused some delays and technical problems. 
In April, "The Starbucks First Store Collection," a collection of 5,000 stamps priced at $99 each, was released with a smoother launch.
In brief: Johnson's history with NFTs. 
When Micah Johnson discovered the technology of NFTs through Twitter and Discord, he embarked on his journey into the world of digital art. 
His first NFT, titled ".15 Seconds," was a looped image of a baseball batter receiving a pitch, and was purchased in February 2020 for about $1,000.
Today, as we know, Johnson is the creator of a project that goes beyond art and NFTs: he has created an entire universe around the character of Aku, a little boy who wears an astronaut helmet. 
His inspiration came from his grandson, who asked him if astronauts could be black. In response to this question, Johnson began painting pictures depicting his grandson wearing an astronaut helmet.
This vision evolved into the Aku universe, which saw the creation of a series of collectible animated videos, an interactive exhibition at Art Basel Miami, and an NFT profile image project called Akutars, consisting of 15,000 pieces.
It was also the first NFT to be optioned for TV and film in April 2021, with celebrities such as Trevor Noah, Pusha T and Tyra Banks joining the project, generating millions of dollars in sales.
However, Johnson's success has not been without significant obstacles. In April, in fact, due to problems with the Akutars' smart contract, he suffered a $34 million loss in ETH.
Despite this, Johnson has maintained a surprising poise in the face of difficulties, saying that as a non-technical founder, he faces challenges beyond his expertise.
In fact, he has personally covered the losses, shelling out $22.5 million to reimburse the buyers and restore justice, ensuring the Akutar's delivery.