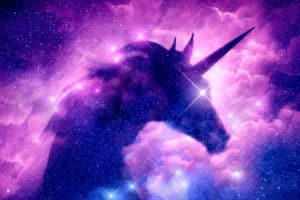 The Uniswap DEX continues to grow in terms of daily volume. The reason now could be attributed to the popularity of Pepecoin (PEPE), which had initially surpassed 1 billion in market capitalization. 
Uniswap overtakes Coinbase thanks to the meme crypto Pepecoin (PEPE) 
In recent days, Uniswap has surpassed Coinbase in terms of daily volume, likely due to the popularity of Pepecoin (PEPE) and memecoins. 
And indeed, according to reports from DeFi Llama and CoinGecko, on 4 May, both Uniswap and Coinbase recorded about $1.2 billion in volume, finding themselves on a par. Whereas on the following day, DEX Uniswap saw this number grow to $2.2 billion against Coinbase's $1.3 billion.
This is the very day that Pepecoin's (PEPE) market cap soared to $1.68 billion. At the time of writing, PEPE's total market capitalization stood at around $676 million. 
On the day of 12 May, Uniswap remained ahead of Coinbase, with $1.2 billion in volume, compared to the $948 million of the US-based crypto-exchange. 
Certainly, the number of blockchains supported by the two trading platforms cannot be underestimated. And indeed, while Uniswap supports Ethereum, Arbitrum and Optimism, Polygon, Celo and Binance Smart Chain (BSC), on the other hand Coinbase supports only Ethereum and all EVM-compatible networks.
Uniswap supports PEPE but Coinbase blames the meme crypto
Another motivation for users to choose Uniswap over Coinbase could also be attributed to the CEX's hostile stance against Pepecoin (PEPE).
In fact, Coinbase recently called PEPE a "symbol of hate," sparking quite a bit of controversy within the crypto-community. 
Basically, on 10 May, Coinbase reportedly sent out a newsletter to its customers citing a 2016 decision by the Anti-Defamation League to include the frog-themed character in its database of online hate symbols. 
This attack by Coinbase toward Pepe triggered a backlash from memecoin supporters and holders. 
Some just called on the crypto-exchange to apologize, while others transferred their funds from Coinbase to other crypto-trading platforms. 
Even, the hashtag #deletecoinbase circulated, which within the first 2 hours of its creation, saw over 14,000 tweets generated. 
Uniswap: the growth of the DEX
Uniswap has been reported to be ahead of Coinbase in daily volumes for quite a while now. It can be said that the rise in interest in the DEX came after the collapse of FTX, when users wanted to start using the DEX more, partly to be able to use it with non-custodial wallets. 
In this way, funds were not held on wallets owned by third parties, entrusting custody exclusively to others. Somewhat like what happens also with Coinbase. 
Not only that, Uniswap turns out to be popular in the DeFi industry. And indeed, at the time of writing, its TVL turns out to be $4.05 billion, while PancakeSwap remains at $2.11 billion (almost half). 
As of March, Uniswap has reached nearly $73 billion in monthly trading volume, accounting for 61% of all DeFi's trading over the past seven days. The reason for this explosion may have been the integration of Uniswap on Binance's BNB Chain. 
Then in April, Uniswap seems to have cleared up its problems with Apple, finally managing to launch its mobile auto-custodial crypto-wallet for iOS devices so that users can use it while on the go.