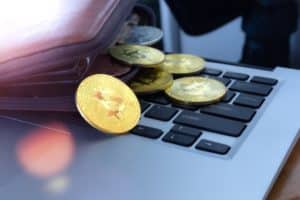 Binance.US has announced its partnership with Unstoppable Domains to customize long and complicated wallet addresses, launching its .BinanceUS domain. 
Binance.US partnering with Unstoppable Domains to launch new .BinanceUS domain
The US version of the web's most popular crypto-exchange, Binance.US, has partnered with Web3 domain name provider, Unstoppable Domains. 
Thanks to the collaboration, the new .BinanceUS domain was born, representing the new digital identity for the crypto-exchange community. This way, there will be no more need to store long and complicated wallet addresses. 
The new crypto domain .BinanceUS was conceived on Polygon and allows users to create a new digital identity to be used to buy, sell, and trade cryptocurrencies within the Binance.US app. 
Currently .BinanceUS is not yet available, but the crypto-exchange has indicated that it will become available in the coming weeks exclusively through the app.
Binance.US and the new readable and easy to store Web3 domains
Thanks to this partnership, Exchange users will now also be able to create a readable username, which precisely represents their exchange wallet address. A true personalization of their experience on the Binance app. 
Not only that, by creating their new crypto domain, users will also be able to receive cryptocurrencies from any other platform that supports Unstoppable. 
The same thing happens for Unstoppable customers who will in turn be able to use the Binance.US app to send and withdraw cryptocurrencies on any Unstoppable domain, including .crypto, .nft or .x domains. 
In this regard, Nandini Maheshwari, vice president of Business Development at Binance.US commented:
"Increasing accessibility to Web3 while maintaining a safe and secure ecosystem for customers is at the core of Binance.US's mission," said Nandini Maheshwari, Vice President of Business Development at Binance.US. "We're thrilled to partner with Unstoppable and Polygon to simplify the crypto experience for our community and enable users to take ownership of their digital identities."
Sandeep Nailwal, co-founder of Polygon, also joined in the comments:
"We're thrilled at Unstoppable Domain's continued growth and that they now are offering BinanceUS customers domains with utility."
$1 billion deal to acquire Voyager Digital assets confirmed
Yesterday saw the confirmation of Binance.US' $1 billion deal to acquire the assets of Voyager Digital, the now-bankrupt crypto-lender. 
This formalization comes after a long road due to continued intervention by the US government. Indeed, Voyager had revealed that Binance.US was terminating the asset purchase agreement. At the same time, however, Binance.US wanted to reveal the reasons for that decision on Twitter. 
Indeed, while the crypto-exchange's intentions were to help Voyager's customers gain access to their crypto assets again, the hostile and uncertain regulatory climate in the US would cast doubt on anything related to the industry and the transaction. 
First the Security Exchange and Commission (SEC) and then the US Department of Justice (DOJ) that added perplexity to the acquisition.
Nevertheless, a bankruptcy judge would succeed in affirming Binance's current $1 billion bid to purchase the crypto-lender's assets, finally becoming a reality.