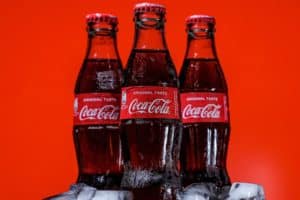 Insomnia Labs, a New York-based blockchain technology company, is launching a new brand loyalty programme called 'Loyalty+', which will allow affiliated companies such as Coca Cola to better explore the potential of web3.
The initiative could maximise brand community engagement through digital loyalty campaigns that incorporate gamification elements and allow users to redeem their rewards universally.
Coca-Cola, which has already shown interest in the blockchain industry following the recent launch of NFT's 'The Masterpiece Collection' on the Base network, could embark on this new venture in the web3 space by developing new forms of virtual interaction with its customers.
Full details below.
Insomnia Labs and the launch of 'Loyalty+' initiative to encourage brands to explore the world of blockchain
Insomnia Labs, a New York-based technology company working in the blockchain industry, announced two days ago the launch of a new loyalty programme called "'Loyalty+", which aims to help brands bring their communities into the digital world of web3.
The company has already established high-profile partnerships with Coca-Cola, NYX Professional Makeup by L'Oréal, Web3 Ventures, Berlin Cameron, OpenSea, Polygon, Coinbase, The Sandbox and Animoca Brands, and now aims to completely change the way brands perceive loyalty activities.
Loyalty+ leverages a whole range of web3 technologies and trends, such as blockchain, NFT and AI, by providing an all-in-one platform where the different communities can meet with the different target brands, complete tasks and redeem rewards.
The unified online portal ensures a unique engagement with users, with customised experiences that incorporate gamification elements.
On 18 October, as part of its Loyalty+ launch plan, Insomnia entered into a strategic partnership with several web3 companies that will help it revolutionise the concept of "brand loyalty". 
These include Co:Create, Smart Token Labs, Cookie3 and Crossmint.
Specifically, the above collaborations will help Insomnia transition from traditional web platforms to those of the blockchain world, ensure interoperability in the DeFi space, and foster interactive gaming experiences.
In unveiling what could potentially prove to be the dominant infrastructure of the future for connecting brands and communities, Billy Huang, CEO of Insomnia Labs, emphasised the mission of the initiative:
"Loyalty+ is not just a product, it's a paradigm shift in the way loyalty is perceived and implemented in the modern digital age."
Now, major companies such as Coca-Cola, Under Armour and L'Oréal will be able to maximise the impact of their loyalty projects with customers, extending their reach and unlocking a whole new potential where blockchain technology comes to the fore.
Coca Cola embraces innovation and experiments with the use of blockchain in web3: loyalty programmes and NFT collections
Coca Cola has already partnered with Insomnia Labs in 2021, exploring the capabilities of blockchain technology and experimenting with the potential of web3's own relationship practices.
By joining the Loyalty+ initiative, the multinational soft drink company will have a seamless platform through which its community can participate in events and games, earn points and redeem rewards in real time.
All these steps are recorded in distributed digital logs that allow both the user and the company to monitor progress and develop new virtual interaction relationships.
Many analysts believe that such collaborations may reflect a growing interest in merging traditional and Web3 aspects for a more enriched customer experience.
Loyalty programme statistics tell us that the majority of global consumers love the rewards games and initiatives offered by major companies, but only 64% of them are able to redeem the rewards they have been promised because there is no place to track and automate these processes.
We can only imagine the benefits for Coca-Cola, which will sell more than 13.7 billion litres of its beverage worldwide in 2021, of joining this project that would completely revolutionise the loyalty relationship between brand and customer.
Back in August, Coca Cola immersed itself in the web3 world by launching its own NFT collection within the Base crypto network, Coinbase's Layer-2.
The 'Masterpiece Collection', part of Coinbase's "On Chain Summer" campaign, allowed all interested stakeholders to purchase collectible tokens featuring historic artworks and works by emerging talent from around the world.
Some of the most famous works included 'The Scream' by Edvard Munch, 'The Girl with a Pearl Earring' by Johannes Vermeer and 'The Bedroom' by Van Gogh.
On the contemporary front, we could see works by Aket and Vikram Kushwah.
In total, eight different types of NFTs were available. Each type of NFT featured a different work of art alongside the classic Coca Cola bottle.
In total, more than 80,000 NFTs were minted within two months of the project's launch at a mintage price of around 0.014 ETH each, generating a total volume of around half a million dollars.