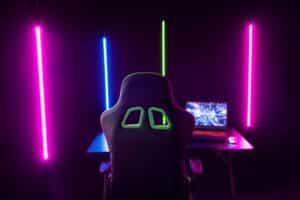 Recently, Immutable and Ubisoft's Strategic Innovation Lab joined forces in a partnership to develop an unhindered Web3 gaming experience. Let's see below all the details and what this news will entail. 
Developing a frictionless Web3 gaming experience: the union between Immutable and Ubisoft
As anticipated, Immutable, the prominent Web3 gaming platform, has made official a new partnership with Ubisoft, a major player in the game creation and publishing industry, to develop an extraordinary gaming experience that will further unlock the potential of Web3. 
This partnership is part of Immutable's ambition to offer digital ownership to gamers, while Ubisoft continues to explore decentralization through its Strategic Innovation Lab.
The first step in this synergy will define how both companies will combine their expertise: Ubisoft will leverage its established experience in developing high-quality games, combining with Immutable's extensive ecosystem, technology and experience in building the leading Web3 gaming platform.
In this regard, Nicolas Pouard, vice president of Ubisoft's Strategic Innovation Lab and head of the Blockchain initiative, remarked: 
"As the platform of choice for many leaders within the Web3 community, Immutable offers both cutting-edge technology and a unique expertise in seamlessly integrating decentralized technologies into games. We're excited to partner with them and look forward to bringing that level of fluidness within a full-fledged game, so players only have to focus on the fun of the experience."
In other words, this partnership represents a significant milestone for Immutable, following the successful TestNet launch of their zk roll-up gaming solution, the Immutable zkEVM, and successful demonstrations for their flagship games, including Guild of Guardians, Metalcore, Shardbound and Infinite Victory. 
James Ferguson, CEO and co-founder of Immutable, also said the following on the matter: 
"Partnering with Ubisoft is a defining landmark for Immutable. We couldn't be more excited to explore with Ubisoft the benefits of web3 and digital ownership for players. We plan to bring the full weight of our ecosystem to bear to ensure the partnership's success. We are confident that we will bring to life a fresh new experience that players will love."
More news for Immutable: new games on the Immutable zkEVM network
A trio of upcoming blockchain-based games, specifically GensoKishi Online, Cursed Stone and Sailwars, were recently announced as part of the offerings on the Immutable zkEVM network.
As a reminder, Immutable zkEVM, a scalable Ethereum network that focuses on games, was built using Polygon's zkEVM technology and is fully compatible with the Ethereum virtual machine. 
These scalable networks enable games and other applications to handle a higher volume of transactions at a lower cost than Ethereum's core network.
Genso Kishi Online, developed by Metap, is billed as a "native metaverse reincarnation" of the popular game Elemental Knights Online, which was released in 2008 and has reached more than 8 million downloads on all platforms to date.
GensoKishi Online was previously scheduled to be launched on Polygon's sidechain network. 
Recently, the game held a collaborative event with Symbiogenesis, a Polygon-based game from renowned publisher Square Enix, engaging users in a treasure hunt on Discord, offering them the chance to earn free NFTs.
Cursed Stone, on the other hand, is a 3D open-world MMORPG (massively multiplayer online role-playing game) that will allow players to own and trade dynamic NFT resources. 
Immutable states that an "innovative role-playing system" will ensure the uniqueness of each NFT.
Finally, Sailwars is a Web3 game inspired by both naval battles and great fantasy poems such as "Lord of the Rings" and "The Chronicles of Ice and Fire," according to the developers. 
Players will be able to convert their game items into NFTs to trade them on the open market and earn tokens by playing in various game modes.
Other games based on Immutable zkEVM include Shardbound, Metalcore and Space Nation, a science fiction game backed by director Roland Emmerich ("Independence Day"). 
Binance launches its new Web3 wallet 
Recently, the world's largest crypto exchange, Binance, announced the launch of its newest Web3 wallet.
The new Binance Web3 wallet represents a self-contained custodian that offers users access to a carefully chosen selection of decentralized finance (DeFi) applications, simultaneously enabling token exchange, earning and staking.
To participate in transactions such as staking and lending, users will first need to create a wallet using the Binance app. 
According to a Binance blog post, consumers will have complete control over their funds through the use of a self-storage wallet.
In addition, to eliminate the need to store seed phrases, the wallet will also employ multiparty computing (MPC), which splits a private key into three "key shares," two of which are managed by the wallet owner.
Through the Binance app, users will be able to access the wallet directly and move between DeFi apps and the company-controlled exchange.