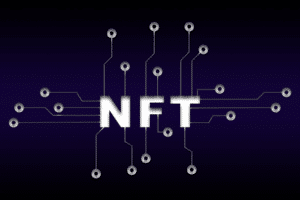 Credit Suisse, the renowned banking institution, has joined forces with the Swiss Football Association in an innovative initiative to issue (non-fungible tokens) NFT on the Ethereum blockchain. 
The purpose of this innovative collaboration is to support the Swiss national women's football team and promote the growth of women's football in Switzerland. 
With the assistance of Taurus, a digital asset startup backed by Credit Suisse, the bank plans to use its robust technology infrastructure to advance the Swiss digital asset market. 
We explore this partnership and its potential impact on the world of football
Supporting women's football with Ethereum blockchain NFTs: Credit Suisse's move
The collection of 756 NFTs will contain digital artistic representations of Swiss national women's football team players. Credit Suisse customers will have the opportunity to purchase these unique tokens directly through the bank's CSX digital banking application. 
Funds generated from the sale of the NFTs will go toward supporting the Swiss women's national team and selected youth initiatives that focus on promoting girls' participation in football.
Under the partnership, the Swiss Football Association acts as the issuer and seller of the NFTs, while Credit Suisse handles the sales on behalf of the association. 
This partnership not only demonstrates both entities' commitment to promoting girls' football, but also highlights the importance of leveraging blockchain technology to promote positive changes in sports.
NFTs are divided into three categories: Unique, Rare, and Limited. Each category offers distinct benefits to token holders.
These benefits include autographed jerseys and exclusive meet-and-greet sessions with players. By offering these exciting opportunities, Credit Suisse aims to engage fans and strengthen their connection with the Swiss women's national team.
The availability of Credit Suisse NFT
NFT will be available for purchase from 11 July to 31 August exclusively through CSX's digital banking app. 
It is important to note that the sale is limited to Swiss residents who have a customer relationship with Credit Suisse. In addition, payments for these tokens will only be accepted in Swiss francs, not cryptocurrencies.
Although initially buyers will not have the ability to resell or transfer their NFT outside of the CSX app, Credit Suisse has expressed interest in adding this functionality in the future. 
The inclusion of resale functionality would allow for greater liquidity and potential investment opportunities for NFT holders. This forward-looking approach demonstrates Credit Suisse's commitment to adapt and evolve in the rapidly changing digital asset landscape.
Sandra Caviezel, head of partnerships and sponsorships at Credit Suisse, emphasized that the funds raised through this initiative will not only provide direct support to the women's national team, but also help nurture young talent. 
By investing in youth initiatives and encouraging participation in women's football, this partnership aims to create a sustainable foundation for the growth of women's football in Switzerland.
Conclusions
Credit Suisse's partnership with the Swiss Football Association to issue NFTs on Ethereum marks a significant milestone in the development of the Swiss digital asset market. 
By embracing blockchain technology, the bank is not only supporting the Swiss women's national football team, but also promoting innovation in the sports industry. 
This initiative is an inspiring example of how NFTs can be used to raise funds, engage fans, and empower athletes. 
If Credit Suisse continues to explore the potential of NFTs, we can expect further progress in the intersection of finance, technology, and sports.