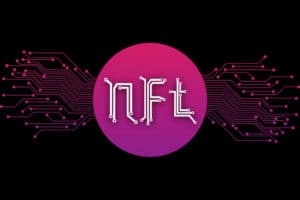 According to the New York Times, the NFT venture of NFL legend Tom Brady has recently adopted a new strategy in response to ongoing controversies. 
Therefore, Autograph is now focusing on a broader approach to help celebrities foster loyalty with their fans and has made changes to its marketing, eliminating some cryptographic terms. See below for all the details. 
Tom Brady and his Autograph NFT: a change in strategy addressed in the context of disputes 
As anticipated, the non-fungible token (NFT) company founded by NFL legend Tom Brady is changing its strategy in response to bearish market woes, according to a report in the New York Times recently. 
Indeed, Autograph's revenue shrank in 2022 due to the general downturn in the digital asset sector. 
As a result, the company reduced staff by laying off more than 50 employees, as reported by Insider in May and confirmed by the Times. 
Autograph, founded by Brady in 2021 to enable celebrities to sell NFTs to their fans, secured $170 million in Series B funding last year. 
However, the company is now taking a broader approach, focusing on helping celebrities promote loyalty to their fans, and has reduced its use of crypto terms in its marketing, according to the Times. 
Tom Brady's crypto reputation has also been compromised as a result of his association with FTX, where he accepted shares worth about $30 million as a brand ambassador while the exchange is now bankrupt. 
Brady, along with other personalities such as his ex-wife Gisele Bundchen and basketball star Stephen Curry, is the subject of a lawsuit by FTX investors for alleged deception. 
Tom Brady massive NFT platform funding: the details 
As anticipated, Autograph completed a $170 million Series B funding round last year, which was co-led by Andreessen Horowitz (a16z) and Kleiner Perkins.
Other participants in the round included Nicole Quinn, executive partner of Lightspeed Venture Partners, and the new venture capital firm of Katie Haun, alum of a16z.
As part of the investment, Haun, a16z executives Arianna Simpson and Chris Dixon, and Kleiner Perkins partner Ilya Fushman will join Autograph's board of directors.
As a reminder, Autograph, which was founded in July, has launched non-fungible token (NFT) collections featuring Brady, Tiger Woods, Naomi Osaka, The Weeknd, Simone Biles, Tony Hawk, and Darek Jeter. Brady and The Weeknd are also board members of Autograph.
How was Tom Brady involved with the crypto exchange FTX?
During the height of the cryptocurrency markets in June 2021, Tom Brady, a seven-time Super Bowl champion, along with his ex-wife Gisele Bündchen, had announced that they had entered into stock deals with FTX.com and FTX.US (legally separate entities). 
The agreement called for Brady to become a brand ambassador for the exchange platform, while Bündchen would serve as an advisor for environmental and social initiatives.
Brady and Bündchen were quickly associated with FTX, becoming prominent faces along with founder Sam Bankman-Fried. 
The financial details of the deal were not disclosed, but FTX subsequently sought to raise funds with a $32 billion valuation.
Now, as is obvious, that equity has significantly reduced in value following the disaster and implosion of the FTX crypto exchange in November 2022. 
For Brady, unfortunately, this represents just one more chapter in a year that was already complicated. Indeed, in February of the year before, he had announced his retirement from the NFL after failing to make it to the Super Bowl, expressing a desire to devote more time to his family. 
However, a few weeks later, he recanted his decision and announced his return to the field.