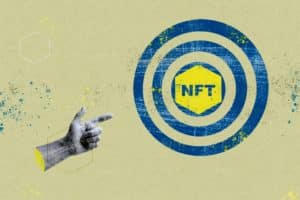 Among today's crypto news is Blackdot's launch of a new device that can ink a tattoo stored on blockchain, in the formula of NFT. This will enable artists to collect royalties when their designs are used. 
Crypto news: a new device stores tattoos on blockchain as NFTs
Blackdot has launched a new device that can create tattoos that will be stored on blockchain, in the NFT formula. This will enable artists to collect royalties when their designs are used. 
Hence, even tattoos become "unique," coloring bodies with designs stored on blockchain. This activity is a step ahead of the already present tattoo robots, those capable of making computer-generated tattoos. 
Not only that, the gem of being a tattoo NFT is that the artists of the designs can collect royalties, again thanks to the blockchain. 
A strong supporter of Blackdot's project is renowned digital artist Tyler Hobbs, who commented as follows: 
"When I started to see what the Blackout device could do, it was just mind-blowing the level of precision and detail that it was able to achieve. It just seemed like such a natural fit, this blend of the digital and the human, combining man and machine in a way is just really a big passion of mine artistically, and so the opportunity to work with Blackdot was really exciting to me."
Crypto news: NFT tattoos allow artists to cash in on royalties 
In addition to Hobbs, the Austin-based company Blackdot has also engaged other different artists who offer their custom designs. The recipients of these tattoos, in addition to having them on their bodies, will also own them as NFTs.  
In this regard, Yan Azdoud, CTO of Blackdot, said:
"Artists are always amazed at the fidelity and accuracy with which the Blackdot device can reproduce their works on skin," Blackdot CTO Yan Azdoud said. "Our grayscale dots are ~250µm in diameter (.25mm) and we're able to tattoo them with surgical precision, a combination enabling us to execute extremely detailed designs that cannot be tattooed by hand."
Currently, Blackdot is looking for more investors, planning to expand beyond Austin, Texas, to the rest of the U.S. and elsewhere. 
From tattoos to sports and entertainment: NFTs are everywhere
As Blackdot seeks to expand its NFT tattoos, recently, ever Non-fungible tokens have been used by a sports star: Cristiano Ronaldo. 
This is the third NFT collection launched by the Portuguese footballer together with Binance, called CR7 ForeverZone, which aims to revolutionize fans' experiences in the sports and entertainment industry. And indeed, the present collection offers as many as 50,000 mystery boxes full of prizes including the Golden Ticket, which will allow its owner to travel to meet and train directly with Cristiano Ronaldo.