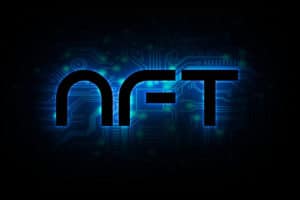 Recently, dappGambl conducted an in-depth study on the current state of the NFT market in response to numerous headlines claiming that NFTs have become 'useless'. 
This study provides a detailed analysis and clarifies the dappGambl experts' position on the NFT market and its future prospects. According to the experts, there is still a lot of potential for NFTs and gaming to be a 'perfect match'. Let's have a look at the details. 
NFT market: non-fungible tokens combined with gaming 
Predictably, following dappGambl's report which revealed that 95% of so-called non-fungible tokens (NFTs) have zero market capitalisation, there is growing attention on where the future of NFTs might lie.
In an ever-changing environment that encompasses technology and entertainment, NFTs have emerged as a revolutionary innovation with the potential to transform multiple industries.
Although they have been widely recognised for their association with digital art and collectibles, interaction with the gaming world is proving to be a much more promising use case.
Beyond JPEG images and digital art, NFTs have the potential to revolutionise the way gaming fans connect and interact with media. 
By 2022, the global gaming industry is estimated to be worth nearly $347 billion, with the mobile gaming sector accounting for approximately $248 billion.
NFTs in gaming: a revolution in the gaming industry 
Josip Putarek, expert and crypto analyst at dappGambl, shares his views on how the potential of NFTs could be fully exploited in the lucrative world of video games: 
"Back on September 21st, 'Call of Duty: Warzone Caldera' was shut down by producers, leaving millions of players' cosmetics behind locked doors. Players earned skins through gameplay challenges like Call of Duty's Battle Passes, spending real money on a product that is now gone forever. Could this have been avoided? Absolutely!" 
Not surprisingly, Putarek argues that the introduction of NFTs to the video game industry offers a number of exciting opportunities for players, developers and investors: 
"NFTs grant players true ownership of in-game assets, allowing them to buy, sell and trade with transparency and security. These assets are scarce and unique, contributing to their inherent value. Even if the game gets shut down, gamers will retain ownership." 
We also know that because NFTs are cross-platform compatible, players can take their virtual items from one game to another, creating a sense of continuity in the virtual world.
In addition, players can now generate value in the real world through in-game activities such as trading, crafting or competing in tournaments. This allows players to monetise their skills and investments, reversing the trend of traditional game economies.
Finally, NFTs help to create a decentralised virtual landscape where players have more control over the direction, governance and economics of the game. 
This will allow the gaming community to shape their own digital environments and ensure high quality gaming content for future generations.
NFT in crisis? Projects seeking a new path
In the midst of a market downturn, NFT-related projects are exploring creative ways to reframe their purpose and strengthen their benefits. As we know, NFTs have been the subject of much debate in recent years. 
In 2021, NFTs experienced a huge increase in public interest and generated unprecedented revenues. 
However, the sector has recently gone through a difficult period, characterised by a general decline in sales and item prices, which has led critics to question its long-term sustainability.
In early July, OpenSea data revealed a significant drop in the minimum price of one of the most popular digital collections, Yuga Labs' Bored Ape Yacht Club (BAYC). 
This collection dropped from 38 ether (ETH), equivalent to $73,000 at the time, to less than 28 ETH ($53,500).
Will Clemente, co-founder of digital asset research firm Reflexivity Research, pointed out in a July 2 post on X that this drop was part of a broader 90 percent drop in the BAYC collection.
Celebrities, including the famous singer Justin Bieber, were affected by the drop in value. As we know, Bieber, captivated by the excitement surrounding the 2021 NFT, had purchased a piece of BAYC for nearly $1.3 million. 
The disappointing devaluation not only affected the BAYC, but also its sister collection, the Mutant Ape Yacht Club (MAYC). 
Other NFTs, such as Azuki, Moonbirds, Cool Cats, Doodle, DeGods, Pudgy Penguins and CryptoPunks, have also suffered significant devaluations in recent months.
To make matters worse, NFT-related start-ups are facing significant challenges. 
Some, including video platform Glass Protocol and decentralised social network Voice, have been forced to halt development due to lack of interest and regulatory hurdles.