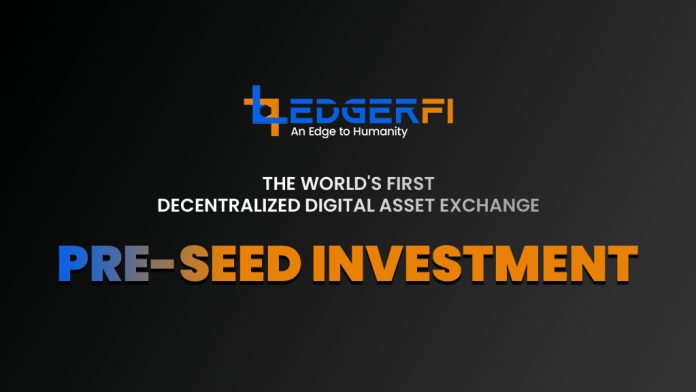 LedgerFi IT Solutions- a Dubai-based emerging blockchain company has secured its pre-seed round of funding from a private FinTech firm based out of UAE to spearhead the Web 3.0 communication protocols with a disruptive blockchain technology.
For enabling a seamless transfer of all types of digital assets through a unified ecosystem, the LedgerFi IT Solutions is building a blockchain enabled communications platform which will be equipped with the likes of DeFi, NFTs and Metaverse as well. 
LedgerFi is envisioned to become the world's first Decentralized Digital Asset Exchange (DDAX) for the Web 3.0 ecosystem where individuals & businesses will be allowed to have a seamless transfer of their digital assets. These digital assets will range from transferring an email, message, files, attachments, live call, digital currencies and even NFTs.
LedgerFi has recently launched its flagship product called as LedgerMail which is the world's first blockchain email service operating on a hybrid blockchain platform of XDC network. LedgerMail has successfully onboarded more than 750,000 users since its inception, and also partnered with big tech enterprises for secure, private & encrypted email communication.
Founder and CEO at LedgerFi, Mr. Vinay Krishna quoted, "We are thrilled to complete our Pre-Seed Investment round. Now we are envisioning to benchmark the Web 3.0 communication ecosystem while envisioning to build a futuristic, simplistic and transformative ecosystem for the individuals and businesses."
The product suite of the LedgerFi Ecosystem will be built on the XDC Blockchain Network which has provided exceptional scalability, military-grade security, lightning-fast speed and forensic monitoring controls. The LedgerMail solution has not only successfully onboarded 750K users in such a short time but it has also allowed these users to have an email transaction clocking up to 2 million with a half a million active user base. 
LedgerFi is on a mission to drive Web 3.0 user adoption through a simplistic yet seamless platform which can be integrated with other Web 3.0 projects for building an interactive communication ecosystem through human-readable user names. 
LedgerFi will utilize this investment for catalyzing the technological development of new solutions which will complement the existing products, and LedgerFi will also operationalize its entity with business expansion in the UAE.