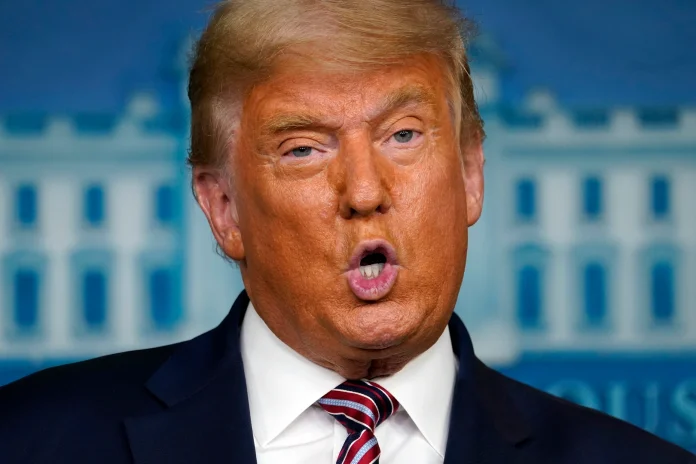 NFT News: Hoping to repeat his past success with NFTs, former U.S. President Donald Trump announced on Tuesday the release of a second round of superhero-style digital trading cards, showcasing animated images of him, at a price of $99 each. The move comes as the 2024 GOP candidate looks to raise funds for his presidential campaign following his historic indictment earlier this month.
Trump Unveil Series 2 Of His NFTs
The 45th president broke the news on his social network Truth Social, informing his 5 million followers that following the exceptional success of his prior NFTs, he is growing the collection with a second series that has been released on all major NFT marketplaces.
In case you're still kicking yourself for passing on the Trump NFTs the first time around pic.twitter.com/wz83Sb6WTs

— Republican Accountability (@AccountableGOP) April 18, 2023
The second set of Trump Digital Trading Cards encompasses a total of 47,000 NFTs that have been minted on Polygon, similar to its earlier version. On initial impressions, some of the cards even bore Trump's digital signature.
Read More: SEC Chief Gary Gensler Blames Crypto For Silicon Valley Bank Collapse
Will It Match The Earlier Success?
In December, the first set of digital trading cards was unveiled to the public that received much fanfare from both NFT collectors and Trump supporters. The NFTs were a complete sellout within a few short hours and the collection further skyrocketed by 500% after the news spread that the former president had been indicted by a grand jury in New York last month.
The customers who bought the NFTs automatically got enrolled into a sweepstake which included rewards ranging from a cocktail party at Mar-a-Lago, dinner in Miami, playing golf with the ex-president to even a one-on-one Zoom call among other prizes. However, following the announcement of the new NFT collection, the floor price of the initial collection on the secondary market OpenSea dropped from roughly 0.4 ETH to 0.2 ETH, which translates to $420 at the time of writing — thereby losing half of its value.
Also Read: Bankrupt FTX Exchange Gets $250M Offer For Relaunch
The post Just-In: Donald Trump Returns To NFTs With His Series 2 Collection appeared first on CoinGape.