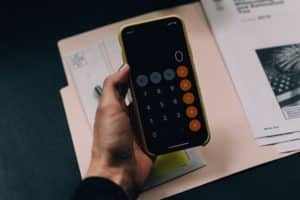 In January 2023, the YouTuber and boxer Logan Paul had declared that he would compensate about $1.5 million to investors of the NFT project "Crypto Zoo," the latter having turned out to be a total failure.
In fact, parallel to the NFT collection, which has now lost almost all of its value, a game was also to be launched in which holders of these non-fungible tokens could participate and earn passive returns. 
The gaming ecosystem was never actually inaugurated and many users began accusing Logan Paul of fraud.
Eight months after promises of compensation, the public figure says he is working to reimburse his community but unfortunately still no one has gotten their money back.
The rug pull of Logan Paul's "Crypto Zoo" NFT project
Two years ago, the famous YouTuber and boxer Logan Paul had announced the creation of his own NFT project, called CryptoZoo, which attracted a lot of attention within his community in the first few months.
The project consisted of a series of non-fungible tokens representing "digital eggs" that were to be hatched at the scheduled launch of a virtual game in which the NFTs in question would have utility.
The holders of these non-fungible tokens, according to the promises of the YouTuber, would have had access to the game with the possibility of receiving passive returns by creating a yield on their initial investment.
The reality of the facts is that the long-awaited gaming ecosystem was never launched, with investors losing hope after Logan Paul stopped mentioning CryptoZoo.
The NFTs in the collection started to see their value depreciated, going from an initial average floor price of 0.39 ETH, with a counter value of about $1350 according to Ether prices as of September 2021, to the current 0.025 ETH, corresponding to just over $40 (last sale and best offer on OpenSea).Essentially, items from the NFT project that has never seen the light of day outside of digital collector marketplaces have lost more than 95% of their US dollar countervalue.
Logan Paul's entire community lashed out at him in the months that followed for not delivering on his promises, having effectively scammed the public with which he enriched himself on his YouTube channel.
As icing on the cake, it is worth noting that parallel to the junk NFTs that are now worth almost nothing, a cryptographic token, called ZOO, was also launched, which after rising rapidly in the decentralized markets for a few weeks began a rapid descent until it saw its value drop to zero.
Again, the token was supposed to serve as a utility token within the phantom game.
In February 2023, investors in the ZOO token and NFTs filed a filing in the form of a class action in the Western District Court of Texas to sue Logan Paul's rug pull, which fraudulently promoted a set of products that turned out to be worthless.
The filing alleged that unbeknownst to customers, the promised game either did not work or never existed, and the defendants manipulated the crypto markets to their own advantage in order to profit financially on the backs of investors.
YouTuber says he is working to compensate investors disappointed by his NFT project
Given the shitstorm that occurred on the YouTuber's various socials throughout 2022, Logan Paul had announced in January 2023 that he had devised a "3-step" compensatory plan to compensate all those who had lost money investing in CryptoZoo's NFTs and the ZOO token.
In total he would promise to give back over $1.5 million to his community.
1 month after the release of the video message in which the boxer announced his willingness to return the lost money to investors, another prominent YouTube personality known as "Coffeezilla" publicly denounced Logan Paul, calling CryptoZoo an outright scam.
In a video interview he reportedly stated the following:
"I've spoken to the victims and have been watching their public Discord chat all year. The last time Logan communicated with them was in January. I've also reached out to Logan several times asking about this. 

According to the victims, there have been zero payments. There's no excuse for this. Logan made a public statement about this, took credit for it, and has ghosted the victims."
Now several months after the incident, no one has yet received the slightest compensation with the community still accusing the YouTuber of mocking his audience. 
However, the king of broken promises seems not to have forgotten what he said in January.
Indeed, during the recent presentation of a fight between him and boxer Dillon Danis that will take place on 14 October at the AO Arena in Manchester, he explicitly stated that he is "working" to reimburse investors involved in the CryptoZoo project.
Given his track record and aptitude for faking it on camera, we can only assume that his words will be part of yet another lie in a story that will go down in history as one of the biggest scams pulled off by a YouTuber.