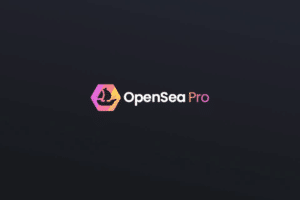 Yesterday OpenSea announced the launch of the Pro marketplace for NFTs.
Today, we're excited to unveil OpenSea Pro (previously Gem v2) – the fastest and most powerful NFT marketplace aggregator in the industry! Some history in the below https://t.co/bjpBKSyNZo

— OpenSea (@opensea) April 4, 2023
This is a rebranding of the NFT marketplace aggregator Gem v2, acquired in April last year and now renamed OpenSea Pro.
The curious thing is that, at least for the initial period, the new platform will not charge fees to users.
OpenSea Pro aggregates listings from more than 170 NFT marketplaces, including Blur, LooksRare, and X2Y2, and will still be run by the same Gem team that created and managed it until now.
The new platform is available at url pro.opensea.io.
The purchase of Gem
OpenSea decided to purchase Gem in early 2022, when an emerging group of powerful NFT collectors drove innovation and change in this sector.
After the purchase, the Gem team was able to work on building and refining the platform in its new form, called Gem v2.
Yesterday, this new version was renamed OpenSea Pro, and it aims to be the fastest and most powerful NFT marketplace aggregator around.
The OpenSea Pro platform for NFT trading
OpenSea Pro is specifically dedicated to professional collectors, hence the name.
For example, it allows you to discover the best deals on 170 different marketplaces, and provides sophisticated insights and tools that specifically meet automation needs.
Cross-marketplace data is updated in real time, and the platform also offers the ability to create orders in advanced mode, to have greater control over purchases, collection offers and listings.
It also has inventory management features, and allows for instant sales.
Gas-related rates have also been optimized, and the app is also available with a web-app.
Among the types of users this platform is designed for are so-called crypto n00bs, as well as collectors and superfans, but the advanced features are specifically dedicated to industry professionals.
According to OpenSea, experienced users in this market represent an important part of today's NFT ecosystem. Moreover, during 2022 many beginners or mere enthusiasts have exited this market, effectively leaving much more room for the pros.
For now the platform allows zero-fee trades, although this promotional period will end sooner or later. For now, it has not yet been announced when. Subsequently, fees will return to the standard 2.5%.
Gemesis NFT in honor of OpenSea Pro
To celebrate the launch of OpenSea Pro, the Gem team has launched so-called Gemesis NFTs, which are a special "thank you" to previous users of the platform.
In fact, qualified users who purchased an NFT on Gem before 31 March 2023 will be able to apply for a free Gemesis NFT until 4 May 2023.
The OpenSea marketplace
The original OpenSea marketplace will still remain active and in full functionality. OpenSea Pro is indeed complementary to OpenSea, partly because the latter is a single true marketplace, while OpenSea Pro is actually an aggregator of several marketplaces.
It should be noted that in recent months the OpenSea marketplace has lost some of its dominance, though it still remains the leading one in this area, particularly in relation to Blur.
Blur is also one of the marketplaces listed on OpenSea Pro.
Effectively OpenSea and OpenSea Pro will be two different platforms that have simply been given a similar name.
However, both belong to the company OpenSea, founded in New York in 2017 by Devin Finzer and Alex Atallah.
Note that unlike rival Blur, OpenSea does not have its own token, and for now does not seem interested in launching one. The fact is that Blur's growth may have been fueled in large part by the very BLUR token rewards paid to traders in February.
Whereas OpenSea seems intent on distributing NFTs as rewards to traders, starting precisely with Gemesis NFTs.