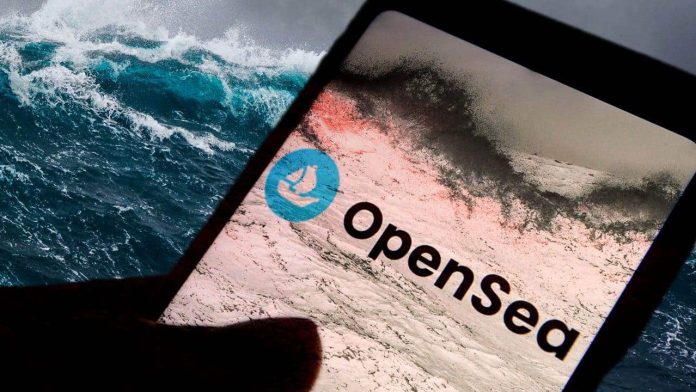 OpenSea has taken a dramatic turn to streamline its workforce as CEO Devin Finzer announced a significant downsizing, cutting the employee roster by half. This move paves the way for "OpenSea 2.0", a leap toward enhancing the platform's core facets, including technology and user experience.
OpenSea Paves Path for "OpenSea 2.0"
Consequently, in a bid for innovation, OpenSea is forging ahead with a leaner team. Finzer underscored the necessity of this painful but crucial strategy in a recent social media dispatch. The objective is to create a more intimate and direct connection with their user base. "Today, we're parting ways with some of our colleagues," Finzer conveyed, marking a sobering moment for the firm.
Moreover, this strategic shift gears the company towards an ambitious upgrade of its service quality, aligning with the envisaged OpenSea 2.0 ethos. The focus is steadfast on augmenting technology, boosting reliability, and elevating the overall user journey.
Steering the Market with Fresh Resolve
The decision comes from user feedback suggesting OpenSea was trailing rather than leading. Finzer addressed this concern directly,
"We're striving to transition from follower to frontrunner. We aim to make bold moves with speed, quality, and decisive action."
This course correction is designed with the community's interests at heart, promising continuous support for existing products while gradually introducing OpenSea 2.0's new features.
Additionally, the restructuring leads to a flatter organizational hierarchy, doing away with numerous middle management positions. This will enable quicker decision-making and foster closer ties with the marketplace's users.
Supporting Transition with Compassion
Employees affected by the layoffs will receive four months of severance and additional support benefits, ensuring a softer landing during their transition. This gesture reflects the company's commitment to its workforce during challenging times.
Significantly, OpenSea aims to reclaim its dominance in the NFT market, which has seen its share dwindle from a commanding 73% in October 2022 to a mere 18% by November of this year. Such challenges necessitate not only a robust internal restructuring but also a renewed pledge to innovation and leadership in the NFT space. 
Read Also: OpenSea Reportedly Suffers Leak After Nansen Breach
The post OpenSea Preps for OpenSea 2.0 with 50% Workforce Cut, CEO Reveals appeared first on CoinGape.