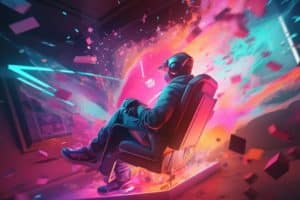 News in the blockchain industry: former Revolut executive introduces XDA.io, an innovative union of crypto and payment services dedicated to the iGaming industry. Let's see all the features and details below. 
Crypto and payments: the turning point in the iGaming world with Revolut 
As anticipated, the former Revolut executive has made official the launch of XDA.io, an innovative platform dedicated to globally licensed online gambling companies, which provides easy access to payments in crypto and traditional currencies through a single application.
This recent solution, designed with optimization and compliance in mind, responds to the growing industry demand for a flexible and easily usable financial ecosystem in the gaming context.
Specifically, the launch is the work of Andria Evripidou, formerly an executive at companies such as Revolut and Yapily. The platform is backed by major banking institutions and cryptocurrency providers globally, ensuring a stable approach to risk to ensure continuity of service.
Andria Evripidou, CEO and founder of XDA.io, commented on the launch stating the following: 
"While mainstream sectors have never really endorsed crypto currency, the gaming community has adopted it and thrived.
With the rapid adoption of crypto in gaming, it's time for a financial platform that caters to the unique needs for both crypto and fiat accounts in one gaming friendly place."
More gaming news: NEOM invests $50 million in Animoca Brands 
Recently, Saudi Arabia's NEOM initiative proposed a significant $50 million investment in Web3 gaming and investment company, Animoca Brands. NEOM's investment division has partnered with Animoca to promote Web3 projects aligned with Saudi Arabia's Vision 2030 strategy.
According to Tuesday's announcement, half of the investment will be through convertible bonds with a maximum conversion price of 4.50 Australian dollars per share, while the other half will be for the acquisition of Animoca shares from the secondary market.
We emphasize that Animoca's shares are valued in Australian dollars because the company was previously listed on the Australian Securities Exchange (ASX). However, it was delisted from the ASX in 2020 due to non-compliance issues, but it continues to trade on the secondary market.
Animoca Brands will work with NEOM to develop Web3 business services with global impact, focusing on technology growth in Riyadh, the Saudi capital, and in the NEOM area.
The Animoca Brands spokesperson did not disclose specific details about the projects being planned with the NEOM ecosystem, stressing that the initiatives are still in the development phase.
NEOM, an ambitious Saudi Arabian initiative, aims to be a new model city and economic zone located in the northwest of the country. 
The goal is to transform it into a hub for innovation, technology and sustainable development, seeking to diversify the Saudi economy by reducing dependence on oil.
Hence, investing in Web3 initiatives would be in tune with NEOM's vision of being at the forefront of technological innovation.
Fiat24: Visa card integration with Uniswap DAO for global expansion
In the payments and crypto sector, however, we see that the blockchain regulated bank in Switzerland, Fiat24, recently conducted an assessment on the governance of the Uniswap DAO. 
This was in order to gain approval to issue a Visa card with the Uniswap logo, despite governance delegates' concerns about trademarks.
Operating on the Ethereum L2 Arbtrium network, Fiat24 has proposed to issue a Visa card, subject to approval by the autonomous decentralized organization (DAO) that governs the largest on-chain cryptocurrency exchange or DEX, Uniswap.
The card is set to be available in 27 markets in European Union countries, with plans for further expansion to Latin America and Southeast Asia. 
It is also expected that efforts and costs related to the card will not be borne by Uniswap DAO, with Fiat24 fully covering these expenses. An official announcement from Uniswap DAO is expected once the proposal is approved.
Fiat24 aspires to leverage the global daily forex trading volume of $7.5 trillion by using automated smart contract-based banking services. 
The protocol relies on Uniswap's liquidity pool to facilitate transactions, in which card users will hold Ether (ETH).
Then, Fiat24 will exchange ETH for Circle's USDC stablecoin on Uniswap and transfer the token to fiat gateways, enabling real-world payments.
This on-chain bank, with a Swiss banking license, can legally serve some European markets and handle cross-border transactions, demonstrating a commitment to strategic and regulated expansion in the digital financial sector.