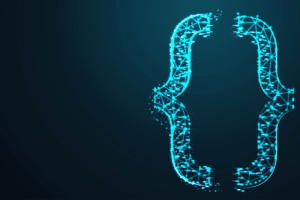 OpenSea recently launched a 'no-code' tool that simplifies the creation of NFT collections, allowing creators to develop and mint without relying on third parties. 
This innovation replaces the previous 'lazy minting', according to OpenSea. See below for full details.
OpenSea's No-Code Hub makes NFT collection creation accessible to all
According to the latest news, OpenSea is looking to regain its former leadership position in the world of NFTs by launching a new "no-code hub" that allows artists to create and mint tokens without the need for third parties or blockchain expertise.
The company said: 
"Gone are the days when creators had to navigate between different platforms, vendors, and services to bring their projects to life. Now they can do it all in one place."
OpenSea has been working hard to introduce new tools and services that make it easier for creators to enter the NFT world, manage their collections and publish their projects, all without requiring technical or programming skills.
This new OpenSea studio will replace the previous "lazy minting", which allowed artists to create objects off the blockchain before selling or transferring them, and will allow users to choose from the majority of compatible blockchains.
The decline in Ethereum NFT transactions and the emergence of Blur as a competitor to OpenSea
This move to simplify the process of creating and releasing NFTs comes at a time when the NFT market has deteriorated significantly, with a decrease in monthly trading volumes and the number of active traders for Ethereum-based tokens, according to data from The Block Research.
In fact, data from The Block Research shows a steady decline in the total number of transactions for Ethereum-based NFTs since February. 
This is despite the fact that OpenSea has recently expanded its presence in the competitive NFT market. 
Earlier this year, it launched OpenSea Pro, a platform that aggregates quotes from 170 different markets to offer traders the best competitive opportunities. 
One of the key features of OpenSea Pro is the provision of real-time data from multiple markets, providing almost instantaneous updates on user activity and NFT collections. 
While pursuing these initiatives, OpenSea has faced some challenges, including a recent security breach that may have compromised users' API keys.
OpenSea plans to further enhance Studio in the coming months, introducing new collection pages that will include video, images and text, as well as features such as a roadmap and FAQs. 
The company also plans to introduce the concept of 'Edition' into the development roadmap of the new platform, simplifying the process of quickly and efficiently eliminating NFTs. 
Meanwhile, exchange platform Blur overtook OpenSea as the leading marketplace for exchange volume last year.
Ethereum and Polygon: an analysis of performance in the NFT markets
The latest NFT market data suggests a marked decline in some aspects of Ethereum and Polygon's performance over the past month. However, it is important to note that Polygon's NFT ecosystem has maintained a significant market share, hosting around 50 percent of all available NFTs.
Both Ethereum and Polygon have seen a significant decline in sales volume, with a drop of over 41% in the last month. 
This decline has raised concerns about the overall performance of the NFT market. However, some members of the community believe that this decline can be interpreted as a return to a more sustainable pace.
According to CRYPTOSLAM's data, the blockchain sector experienced a decline of more than 50 per cent in total NFT transactions, accompanied by a 7 per cent decline in the number of buyers. 
Remarkably, out of a total of 860 million NFTs across all blockchain networks, as many as 455 million NFTs are hosted on Polygon. 
DappRadar's data highlights Polygon's top NFT collections over the past month, with 'y00ts' in first place, followed by 'Mythical Beings', 'Cryptokhat' and 'OKX NFT Collection'.
In other words, Polygon's NFT market has recently shown a decline in sales volume, possibly indicating a shift to a more sustainable pace. 
Encouragingly, there has been a recent increase in the number of buyers over the last 24 hours, indicating possible signs of recovery.