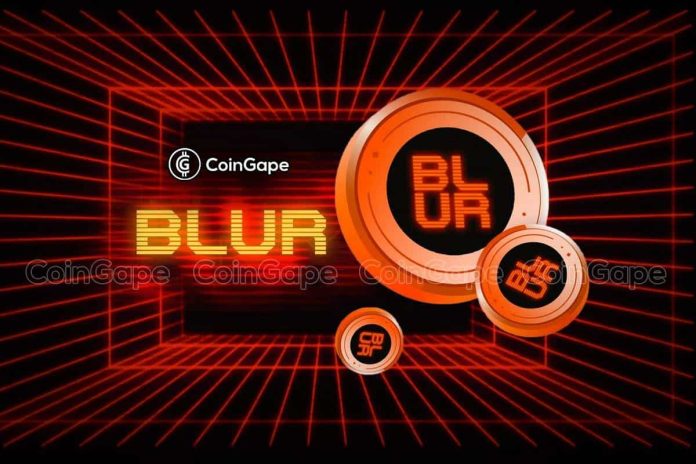 Blur, a decentralized foundation for financial services, recently announced the launch of its new lending protocol "Blend". Blend, a peer-to-peer lending protocol is dedicated to making the Non-Fungible Tokens (NFTs) market more accessible to buyers and sellers alike.
How Does the Protocol Works?
With Blend, users are now able to take advantage of the technology to easily and safely buy, sell, and trade digital assets. As NFTs gain popularity, the need for a safe and secure platform to transact them has become increasingly important. Blend provides this exact service and combines smart contracts, blockchain technology, and decentralized protocols to offer a secure and safe environment. 
Not only will users be able to effortlessly buy, sell, and trade different types of NFTs, but they can also use the platform to lend their digital assets. In order to use Blend, users will first need to create an account, log in, then choose the NFTs they wish to trade or borrow. However, those interested in borrowing need to provide collateral to back up the loan. Notably, all transactions are conducted through the platform and the user is protected via the smart contract technology.
When it comes to fees associated with using Blend, the protocol is designed to charge competitive rates that are determined by the market supply and demand. As such, users are not being overcharged for their services. Furthermore, Blend provides financial opportunities for lenders to generate a yield for their assets
Interestingly, the platform is available on both mobile devices and desktops, enabling users to access their accounts at any given time and place. All of these efforts by the platform, allow users to feel confident in their interactions with other parties as well as increases the overall liquidity of the market.
Perceived Risks on Blur
Meanwhile, there are few risks associated with the lending protocol, especially when borrowers refuse to pay back the stipulated loan. The interest accrued will exceed the value of the NFT and will eventually lead to the loss of the NFT if nothing is done.
Recall that a few months ago, Blur gained a lot of attention due to its meteoric rise in popularity after conducting an airdrop which resulted in a significant increase in its trading volumes. The NFT platform also announced that there will be a second season of the airdrop.
The post OpenSea Rival Blur Launches NFT Perpetual Loan Protocol appeared first on CoinGape.