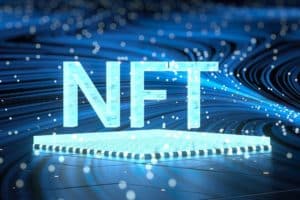 Palm Network is already known for its role in revolutionizing the NFT landscape, with partnerships that include sports and entertainment giants such as MLB, NASCAR, WWE, Netflix and Warner, recently announced a new crypto collaboration with Polygon. 
The Palm Foundation, the non-profit organization behind the Palm Network, recently provided the exciting news for creators, sports and entertainment fans. 
As of today, the foundation announced its collaboration with Polygon Labs to build a Polygon ZK Supernet, an initiative that will significantly scale the Palm Network to meet growing demand. 
This collaboration aims to foster innovation, increase accessibility and create a thriving ecosystem for artists, collectors and fans.
After Netflix, we see Polygon and Palm Network together to promote innovation in the crypto and NFT worlds
By partnering with Candy Digital, a next-generation digital collectibles company, Palm Network offers fans unique digital collectibles through the minting of active drops on the network. 
In addition, HENI, a leading art services company associated with renowned painter Damien Hirst, is among the partners that are building the network.
With more than 1.7 million wallet addresses and 6 million executed transactions, Palm Network's expansion into the Polygon Supernets ecosystem will make minting, trading and collecting digital assets more accessible than ever before.
The roadmap for this transformation includes a two-step migration process. First, the Palm Network will migrate to a Proof-of-Stake (PoS) chain by 1 August 2023. 
Then, in 2024, it will migrate to a Supernet Zero-Knowledge (ZK), known as zkL2, with the collaboration of Polygon Labs and ConsenSys. 
This upgrade aims to provide high speed, security and scalability, making the Palm Network a zkEVM multiprover.
Polygon Supernets, Polygon Labs' cutting-edge technology, provides high-performance, customizable, low-cost environments ideal for projects such as Palm Network. 
The transition will allow Palm Network to seamlessly interoperate with Ethereum and the rest of the Polygon 2.0 ecosystem, leveraging their immense liquidity and eliminating isolated assets in the NFT sector.
Andrea Lerdo, executive director of the Palm Foundation, expressed enthusiasm for the move, urging creators, brands and developers to embrace Palm's new era as Polygon Supernet. 
Lerdo stressed that the migration to Polygon Supernets will enable users to explore the future of blockchain products, enjoy enhanced experiences, participate in new governance processes, and take advantage of educational opportunities.
Innovations from the Palm Foundation 
The Palm Foundation has introduced the Proof-of-Contribution (POC), a unique collectible that is achieved by actively engaging in the Palm ecosystem. 
By participating in events, courses, and making contributions to the ecosystem, community members can determine their own access and influence within the Decentralized Autonomous Organization (DAO). 
This mechanism allows individuals to directly influence the Palm Foundation's grant program and, in the future, the broader governance of the Palm Network.
The Palm Network is not only a platform for art and collecting; it goes beyond that. It also promotes education through the Palm Academy, which links learning with blockchain technology. 
Students and faculty have the opportunity to collect POC after completing courses, making education rewarding and an avenue for greater involvement in the Palm network.
PalmDAO, another innovative initiative, enables creators to self-organize using an open-source, on-chain DAO-as-a-service, allowing individuals to make a real impact and practice self-determination.
Upgrading the network to a Supernet Polygon
The upgrade to a Supernet Polygon marks a pivotal moment for the Palm Network, which is scheduled to officially launch on 1 August 2023. 
With a strong focus on democratizing art and technology, promoting education, decentralizing, and nurturing a vibrant ecosystem, the Palm Network is at the forefront of a new era of creativity and innovation.
The partnership with Polygon Labs, known for developing Ethereum scaling solutions, will undoubtedly take the Palm Network to new heights, providing creators with an unprecedented platform to connect with their audiences and unleash the potential of blockchain technology.
This partnership adds the Palm Network to the growing list of organizations leveraging Polygon's Supernets, further strengthening Polygon's position as a leading scaling solution in the Web3 ecosystem.
The Palm Network enters this new era and opens the door for creators, sports fans and entertainment enthusiasts to actively participate, contribute meaningfully and shape the future of Web3 globally.