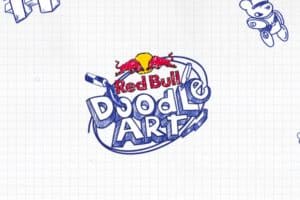 This year, Red Bull Doodle Art has added the NFT component. Together with Crossmint and Burnt Toast, student artists will have the opportunity to create and mine their own Non-Fungible Tokens. 
Red Bull Doodle Art adds NFTs to instinctive drawing competition
This year's global Red Bull Doodle Art competition, which challenges students to create original drawings that showcase their creativity, has a new twist. 
Winners will be able to create and mine their own instinctive drawings in NFT. Not only that, but these Non-Fungible Tokens will be mined and auctioned off at the World Finals.
This additional service was provided by Crossmint, a leading provider of NFT infrastructure, who offered all participants a trial NFT membership and portfolio, with seamless onboarding powered by Crossmint. 
This is a unique opportunity for student artists to take their work to the next level. 
In total, this year's Red Bull Doodle Art has seen up to 120,000 participants from 62 countries submit their instinctive drawings. Only one national winner from each country will go through to the World Finals, which will take place in Amsterdam from 25-27 May 2023.
Twitter was abuzz with young artists like Samora Bazarrabusa, aka Oibel1, who described his experience of drawing his first Kenyan on art and NFT at the Red Bull Doodle Art finals in Switzerland.
Red Bull Doodle Art and NFT join forces with Crossmint and Burnt Toast
The introduction of NFTs to the Red Bull Doodle Art competition was made possible thanks to the support of Crossmint and Burnt Toast, the illustrator, designer, animator and muralist behind the instinctive drawings.
Rodri Fernandez Touza, co-founder of Crossmint, said:
"NFTs are transforming the art world, enabling creators to build unique experiences and monetise in new ways. However, web3 is still too complex for most artists. 
We hope that this competition and the seamless cryptocurrency onboarding experience, thanks to Crossmint's coin portfolio and infrastructure, will enable a new generation of artists to participate in NFTs".
Overall, Crossmint and Burnt Toast have become key components of this campaign, both aiming to educate a new generation of blockchain enthusiasts and digital creators. 
With the power of NFTs, students can now own and monetise their artwork like never before.
Global beverage brands, art and non-fungible tokens
This year's Red Bull Doodle Art competition combines 3 main components: Red Bull, the global beverage brand; the art of the young participants; and NFT, bringing art to the blockchain. 
This is not the first time that this combination has been made. In fact, the global beverage giant Coca Cola had already started testing NFTs last July 2021. 
And indeed, in honour of World Friendship Day on 30 July, Coca Cola had created and auctioned its first NFTs on OpenSea, inspired by shared moments of friendship. 
The auction of Coca Cola's signature NFTs lasted four days and the proceeds were donated to Special Olympics International, a friend and partner of Coca Cola for more than 50 years.
In addition, the owners of Coca Cola's 2021 Friendship NFTs received new NFTs minted on Polygon the following year (July 2022) to celebrate World Friendship Day again. 
In this case, the NFTs given away by Coca Cola were bottle design artworks that were only revealed when shared with a friend, making them generative and shared NFTs.