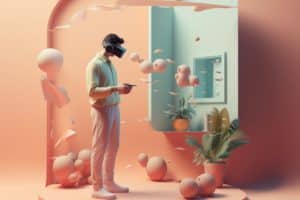 The SisalFunClub2024 gaming app, together with Valentino Rossi's brand, VR46 Metaverse, arrive with new free sports entertainment experiences on the metaverses of Roblox and The Sandbox.
Roblox and The Sandbox: the metaverse welcomes the new free experiences of SisalFunClub2024
A new milestone for SisalFunClub2024, which inaugurates the launch of its gaming app with the debut of new entertainment experiences dedicated to sports enthusiasts, on the metaverses of Roblox and The Sandbox.
These immersive experiences were created together with VR46 Metaverse, a company dedicated to the development of the VR46 brand in the gaming and web3 fields.
And in fact, on the Roblox gaming metaverse, SisalFunClub2024 has landed on Moto Island, the experience dedicated to Valentino Rossi.
There is a range of game content up for grabs, from the revamped main circuit to the challenging obstacle course. In this way, users who want to access the SisalFunClub2024 experiences will be able to test their driving skills on Moto Island.
On The Sandbox, however, the experiences of SisalFunClub2024 will be present in the brand new world of Valeverse, the first web3 gaming experience dedicated to Valentino Rossi fans.
Players will be able to visit the iconic SFC Stadium which, as in the SisalFunClub2024 app, becomes the stage on which users compete with quizzes and minigames.
Roblox and The Sandbox: the two metaverses and VR46 Metaverse collaborate with SisalFunClub2024
On Roblox's Moto Island and The Sandbox's Valeverse, users will therefore be able to access the new experiences of the SisalFunClub2024 gaming app for free.
Specifically, the choice to focus on Moto Island and Roblox, a popular platform with over 50 million daily players, fits perfectly into the innovation path of SisalFunClub2024. The objective, in fact, is to broaden one's horizons and focus decisively on a new market segment: entertainment for fun.
In the case of Valeverse, however, just like in SisalFunClub2024, fans of the Doctor can demonstrate their skills with missions and quizzes dedicated to the 9-time world champion.
The partnership between VR46 Metaverse and SisalFunClub confirms the joint effort of two Italian excellences, in terms of entertainment and innovation, which wants to lay the foundations for a bright future together in the name of fun and responsibility.
The anticipation of collaboration
At the beginning of the month, when Valeverse, Valentino Rossi's metaverse on The Sandbox, officially opened its doors to fans for Web3 gaming experiences, VR46 Metaverse's partnership with SisalFunClub had already been anticipated.
And in fact, precisely for that debut, other exclusive content from SisalFunClub had already been offered to the players.
In this way, the gaming app would begin to celebrate the launch of its 2024 version, with an important presence within the experience.
In this regard, still underway, there is the FallO'ween adventure on The Sandbox, that is, a 30-day spooky adventure that offers 600,000 SAND in shared prizes.