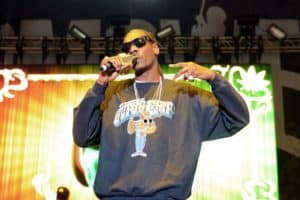 Snoop Dogg, the American rapper also popular in the NFT world, has launched the new Passport Series, a collectible that will allow his fans to go on a digital tour with the star, thanks to Web3. 
Snoop Dogg Passport Series: what is the digital tour with exclusive Web3 content?
Rap icon, singer-songwriter and producer, actor, and entrepreneur Snoop Dogg has launched the Snoop Dogg Passport Series, the first-of-its-kind, evolving digital tour collectible.  
Basically, with the Snoop Dogg Passport Series, concert-goers will get an exclusive glimpse into the star's touring life by getting exclusive content. Videos and behind-the-scenes images uploaded directly from Snoop Dogg. 
Not only that, fans who win the digital tour collectible will also gain access to the rapper's future concerts, events and experiences but also exclusive artwork, merchandise and special surprises from Snoop Dogg himself. 
This was all made possible through a partnership with Transient Labs, the leading creative and engineering platform dedicated to empowering creators and building the future of web3. 
Both Snoop Dogg and Transient Labs have partnered with the talent agency WME, of which they are clients. 
Snoop Dogg Passport Series: rapper takes his fans on digital tour thanks to Web3
Snoop Dogg is renowned for pioneering emerging technologies; he has already demonstrated this with NFTs and the metaverse. 
Now, the new project will allow him to take his fans on a digital tour, thanks to Web3. 
Here is what Snoop Dogg had to say:
"Throughout my career, I've always pushed things forward. With the passport series, I can give my fans the opportunity to travel the world with me – no one else has ever done that. I've always been a pioneer, and digital merchandising is part of the future. I hope other artists can see what I'm doing and continue to innovate on their own."
But the story doesn't end there. On 7 July, Snoop Dogg will also introduce Snoop Selects in the Snoop Dogg Passport Series. 
This is a collection curated directly by the rapper featuring NFT works by selected artists such as Coldie, Terrell Jones, and Alien Queen. Snoop Dogg will share unique copies of their works via airdrop to all Passport owners. 
The Ledger Nano X customized with black diamonds and gold
Last April, Snoop Dogg attended WWE's biggest annual event, WrestleMania 39, in Hollywood, taking the stage with something special. 
The famous American rapper somehow publicized a special item he was holding around his neck: a Ledger Nano X customized with black diamonds and gold. 
It was a way to advertise the entire cold-wallet industry, pioneering the ones designed by Ledger. 
Of course, Snoop Dogg's Ledger Nano X was custom-created, with the piece curated by Talia Coles and designed by renowned jeweler Eliantte. 
Not only that, Snoop Dogg's cold-wallet was inspired by "Death Row Records," the label that relaunched in 2022 and became a digital platform offering expressions of music, cannabis, NFTs, and fashion.