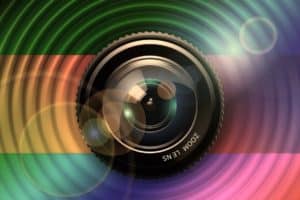 Neo, the crypto of the Smart Economy, has contributed Degenz.wtf to sponsor a short film by Shadow Brother Sunday, for $150,000. 
A move that will also see an NFT auction on original physical frames of the film, developed on Neo's blockchain. 
Neo: the Smart Economy crypto and the NFT auction on frames from the short film
Neo, the crypto of the Smart Economy, contributed with Degenz.wtf to sponsor the short film Shadow Brother Sunday, for $150,000. 
Not only that, after the premiere presentation at the Tribeca Film Festival on 9 June, the director of the short film Alden Ehrenreich and the entire cast of Shadow Brother Sunday participated in a post-screening celebration organized by COZ, in collaboration with Degenz.wtf, to unveil and auction off a brand new NFT collection on the Neo blockchain, tied to the original physical frames of the short film.
The NFT auction featured the OneBand ring, which bridges the digital and physical worlds using Neo's blockchain. 
OneBand, a physical ring cryptographically linked to an NFT that certifies ownership and interacts with other applications, represents a huge advance in Neo's vision of driving the use of digital assets in the Smart Economy.
All proceeds generated from the auction were donated to Red Eye, a non-profit organization dedicated to promoting a brighter future for children through the arts by providing a 24/7 community for culture creators, influencers and leaders to empower their lives and develop their talents.
Neo: the Smart Economy crypto in the short film world reaching new audiences
Shadow Brother Sunday, the Vanishing Angle studio-produced film, tells the story of a hapless musician who returns home on the day of his younger brother's movie premiere to steal and sell his computer to the paparazzi, and features legendary director Francis Ford Coppola as executive producer.
A story that is not about blockchain or Smart Economy, and because of this, the mission of Neo's sponsorship seems to be to want to reach new audiences. 
In this regard, Da Hongfei, founder of Neo and CEO of Neo Global Development, 
said:
"At Neo we always strive to push the boundaries and find novel ways to drive broader adoption and awareness of Web3 technology.
Our sponsorship of Shadow Brother Sunday is just the latest example of our philosophy in action.
This sponsorship allows us to reach new audiences with our mission of realizing the optimized digital world of the future, the Smart Economy."
Starting with Alden Ehrenreich, director of Shadow Brother Sunday, it is easy to think that Neo's mission may have become a reality. And indeed, Ehrenreich commented as follows:
"I had a great experience working with Degenz.wtf and Neo – the support they provided made it possible to make my film exactly as I wanted.
The idea that alternative forms of film financing can provide artists more creative freedom and chances for experimentation is very exciting to me.
I am very glad our auction and the sale of the film stills will help support the wonderful work that Red Eye is doing."
Recovering from last week's bear market
Neo (NEO), just like some of the major crypto assets, has been in a bearish trend (or bear market) over the past week, with the price falling from $9 to $7.5. 
Only in the last 24 hours has NEO's price rebounded, rising to $7.90 at the time of writing. 
The reason for such a bear market is attributed, of course, to the "war on crypto" that has been unleashed by the US SEC, which has charged Binance and Coinbase, as well as calling some crypto assets such as ADA, SOL, and MATIC securities. 
The long list does not include NEO, but that does not mean that the smart economy crypto cannot be negatively affected. 
Recently, Neo also formalized its partnership with Alchemy Pay, so that its users can purchase crypto using their favorite local fiat currencies. 
Thus, it is a gateway that enables payments in Visa, Mastercard, Discover, and Diners Club in 173 countries.