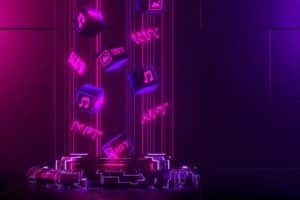 The Snoop Dogg-backed NFT music service recently secured $20 million in funding, placing it at the top of the crypto funding industry. 
Meanwhile, both the NFT music marketplace and the liquid staking developer are attracting attention, generating $94 million in weekly revenue. See below for all the details. 
Hip-hop artist Snoop Dogg joins the NFT race
This week, as many as sixteen crypto startups raised over $94 million, with the Web3 music marketplace Sound leading the pack. 
Specifically, Sound secured $20 million in a Series A funding round led by a16z crypto and featuring well-known investors such as Palm Tree Crew, Scalar Capital, and Coinbase.
Celebrities from the music world, including rapper Snoop Dogg, singer-songwriter Ryan Tedder, and record producer Tay Keith, have also lent their support to the project. 
It is worth recalling that, founded in 2022, Sound's goal is to provide artists with a better model for earning money.
Currently, the traditional method for artists is to release a song on platforms such as Spotify or Apple Music and hope to get enough listens to earn money. 
However, according to a 2021 Business Insider survey, Spotify pays artists only $0.0033 per stream. Under that system, artists would have to garner over 300 streams to earn $1.
Sound, on the other hand, offers artists the opportunity to sell their music as NFT songs. However, some musicians seem to prefer something else. 
Owners of such NFTs can publicly comment on the song linked to the digital asset, essentially using it to brag.
According to information provided by Sound, users can verify that they are "longtime fans." The platform makes use of Ethereum and a layer 2 network.
We also see that the number of NFT songs minted on Sound has more than doubled, exceeding 130,200 since January 2023, according to data from Dune. 
Indeed, in a press release announcing the recent fundraising, Sound stated that it had generated "revenue for a select group of creators" of $5.5 million over the past year.
Now, following this significant increase, Sound announced that anyone can post their music on the platform and start earning money through NFT sales.
Other NFT projects: the collaboration between Roc Nation and Puma 
Recently, Puma and Roc Nation, two influential giants in the entertainment and fashion worlds, joined forces to create an extraordinary sneaker collection that celebrates the cultural impact of hip-hop and embraces advanced non-fungible token (NFT) technology.
The RS-XL Mixtape sneaker collection, a collaboration of the talented designers Alexander-John and Emory Jones, pays homage to the evolution of mixtapes that have played a pivotal role in shaping the hip-hop movement over the past half-century.
However, this collection does more than just offer fashionable footwear. Indeed, it seamlessly unites the physical and digital worlds through the innovative integration of Legitimate's proprietary "LGT Tag" technology and blockchain-supported NFTs.
Composed of three distinct styles – Cassette Tape, Disc and Playlist – each pair of sneakers features a discreet LGT tag hidden under the tongue of the left shoe. 
By simply scanning the NFC (Near-Field Communication) chip inside the tag with a smartphone, the sneaker wearer can access an exclusive digital experience.
The integration of blockchain technology takes this experience to the next level. Indeed, each NFC chip is connected to an NFT minted on the Avalanche blockchain by Legitimate. 
These LGT tags connected to the NFTs have a dual function: they not only provide access to digital content, but also serve as an authentication mechanism, ensuring the authenticity of the physical product, including sneakers and other related apparel.
Calvin Chan, CEO of Legitimate, emphasizes the startup's confidence in the potential of blockchain, which is clearly manifested through this partnership, demonstrating how blockchain can improve user experiences. 
In addition, Puma's decision to launch the Mixtape collection coincides with the celebration of hip-hop's 50th anniversary, demonstrating the brand's commitment to cultural appreciation and innovation.