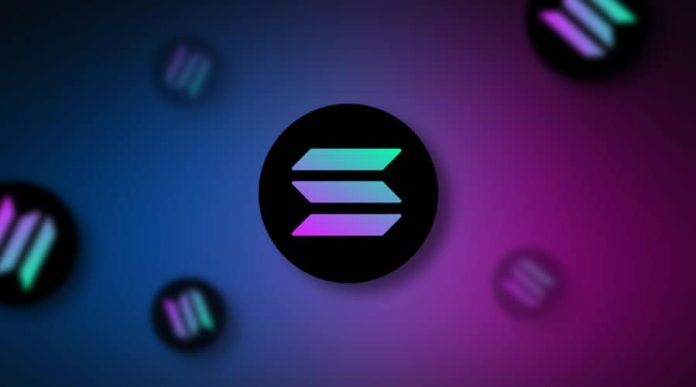 Solana which is often regarded as an Ethereum-killer had been under the limelight for all the wrong reasons this year. With rampant outages and technical failures surrounding the blockchain, Solana now claims to have reached a major breakthrough with its "state compression" technology — that aims to lower the minting costs for NFTs.
Solana Unveils "State Compression"
State compression makes use of Merkle trees, a data structure that permits verifiable off-chain storage on Solana. As a result, on-chain storage costs are reduced, which is a positive development. Merkle trees are a specific kind of data structure that enables quick and trustworthy verification of the components that make up extensive data collections.
Read More: U.S. Treasury Seeks Stricter Regulations On DeFi; Used For Illegal Proceeds
The compression of NFT collections is the first use of state compression, which lowers the requirements for data stored on the chain. Compressed NFTs are identical to conventional NFTs, with the exception that minting 100 million compressed non-fungible tokens costs a fraction of the price. The technology was developed by Solana Labs and Metaplex, with the assistance of RPC providers and indexers Helius and SimpleHash, in addition to the support of Solana-based web3 wallets Phantom and Solflare.
Solana's New Tech Has Takers
Already a number of reputed platforms are said to be utilizing state compression, according to the announcement. Protocols like Dialect and Crossmint have already onboarded the technology to "cover the minting cost of NFT stickers for thousands of users" and "power deeper customer loyalty for companies around the world" respectively.
In light of this news, the Solana community and the larger crypto market have responded favorably to the announcement, as market participants are of the opinion that this might eventually result in a bullish scenario for the SOL token. As things currently stand, the price of SOL is exchanging hands at $21.28, which represents a gain of 0.10% over the past one hour in contrast to a drop of 0.27% recorded over the previous 24 hours.
Also Read: Here's Why Nearly 30 Ethereum Apps Are Coming Together To Launch A DeFi Solution
The post Solana Claims Breakthrough In Lowering NFT Minting Costs; SOL Price Poised To Rally? appeared first on CoinGape.