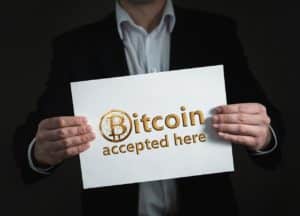 For some time now, the ability to create non-fungible tokens (NFTs) has also existed on the Bitcoin blockchain.
Now this process will become even easier, thanks to Magic Eden's creator launchpad.
NFTs on Bitcoin
In January this year Ordinals launched NFTs on the Bitcoin mainnet.
These are so-called Inscriptions that are very similar to non-fungible tokens. They are true digital, decentralized, immutable, on-chain and native artifacts on the Bitcoin blockchain.
They use so-called ordinal theory, hence the name Ordinals.
There is also a dedicated wallet and block explorer, downloadable from ordinals.com.
It is worth noting that it is all open source, and as decentralized as possible.
However, it is not so easy to create an Inscription on the Bitcoin blockchain, which is why a creator launchpad has been launched.
The creator launchpad
Magic Eden is a well-known NFT marketplace, and it has decided to launch a creator launchpad for Ordinals so as to make it easier for creators to release their NFT collections on Bitcoin.
The launchpad was created in collaboration with NFT project Godjira, which is releasing its new (Dead)Jira collection precisely on Bitcoin. Magic Eden is also already planning other collaborations to create new Inscriptions on Bitcoin via creator launchpad. NFTs from Genopets, Lazy Lions, Humanoids and rapper Lil Durk are scheduled to be released within the next week.
The launch is scheduled for tomorrow.
7/ DON'T FORGET: BITCOIN LAUNCHPAD TOMORROW

We know many ETH creators are interested in Ordinals. If you're curious, we gotchu.

Our Bitcoin Launchpad goes live Friday, meaning you can soon mint, buy & sell NFTs across 4 chains on ME. Bullish.

Apply: https://t.co/uNO4wrONf7

— Magic Eden (@MagicEden) April 6, 2023
As early as last month they announced the integration of Ordinals on their marketplace, but there was still the issue of their creation.
At the time they stated:
"At Magic Eden, innovation is an integral part of the foundation we're built upon. As a result, we paid close attention to the release of Ordinal Theory and the lightning pace of adoption that soon followed."
From the outset, their goal was to provide creators and collectors with the tools and infrastructure they need to succeed, and the creator launchpad fits squarely within that vision.
In fact, while the marketplace is a tool dedicated to both, but especially to collectors, the creator launchpad is dedicated to creators, as its name implies.
Bitcoin
Although the Bitcoin protocol was originally born only to allow transactions in BTC. Over time new features have been added that have allowed to support Inscriptions thanks to ordinal theory.
The thing is that between 2021 and 2022 the NFT market exploded, especially on Ethereum, where non-fungible tokens are native.
On Bitcoin they are not native, but now thanks to Inscriptions it is possible to create something similar.
As Magic Eden states, creating an NFT marketplace on Bitcoin actually challenges the status quo, but also showcases the ability to overcome technical barriers.
Moreover, it is still the most secure and decentralized blockchain in existence, so in some ways it also lends itself well to these kinds of innovations.
However, Bitcoin's blockchain is slow and expensive, so much so that Lightning Network had to be invented to make transactions fast and cheap. Only LN transactions are off-chain, while Inscriptions are on-chain. So as far as creating and exchanging Ordinals is concerned, it is necessary to go through Bitcoin's blockchain by paying the appropriate fees and waiting for its processing times.
It is also worth noting that the significant power consumption of mining, which is required to validate transactions on Bitcoin's blockchain, and the resulting environmental impact, do not seem to be easily reconciled with uses such as Ordinals. Nonetheless, it seems that this new technology is already enjoying some success.
In fact, during these early months of 2023, the average fee per transaction on Bitcoin's blockchain has risen from $1 to $2.5, returning to levels not seen since the November 2021 boom at the height of ATH. It is worth remembering that an alternative is now there if one wants to move BTC, and it is LN itself, whose transaction costs are not affected by the increase in Ordinals trades.
Moreover, it still needs to be well understood whether Ordinals are just a passing fad, or whether they will really succeed in establishing themselves as an alternative to NFTs on Polygon or Solana, where the fees are significantly lower.