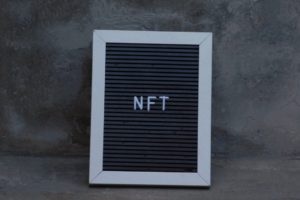 One of the latest studies conducted regarding the NFT market found that 95% of NFT collections have a market capitalization of 0.
The study that highlighted the low market value of NFTs 
The Non-Fungible Token (NFT) market, once the shining star of the cryptocurrency world, is undergoing a profound transformation. 
A recent study conducted by dappGambl cast a spotlight on the current state of the NFT market, revealing a staggering revelation: a remarkable 95% of NFTs now have a market cap of zero Ethereum. 
In this article, we will delve into the findings of this study, examining the factors behind this downturn and the future prospects for the NFT ecosystem.
The boom of NFTs and their current status
In recent years, NFTs have experienced a rapid rise in popularity within the cryptocurrency sphere. Monthly trading volumes peaked at $2.8 billion in August 2021, attracting everyone's attention and enthusiasm. 
However, the NFT market is going through a difficult landscape, with an alarming 114% increase in "Are NFTs Dead" searches in the past year.
dappGambl's analysis focused on more than 73,000 NFTs listed on NFTScan, supplemented by an examination of the top 8,000 NFTs on CoinMarketCap. 
The study aimed to assess how many NFTs had a market cap and a minimum price of zero, shedding light on the extent of "dead" NFTs and unsold collections.
The harsh reality: 95% of NFTs are worthless
Of the 73,257 NFT collections examined by NFTScan, as many as 69,795 were found to have zero Ethereum market value. 
This discouraging revelation means that a whopping 95% of the current NFT market can be considered to have no discernible value. This is a daunting statistic that underscores the challenges facing NFT enthusiasts and collectors.
Moreover, among the collections surveyed, only 21% could boast 100% ownership, meaning that 79% of all NFT collections (or four out of five) remained unsold, adding a bleak picture to the NFT market.
Even the most prominent NFTs struggle to stay in the market
To get a more complete view of the market, dappGambl turned its attention to the 8,850 most important collections listed on CoinMarketCap. Even among these high-profile NFTs, 18 percent were found to have a minimum price of zero. 
This disturbing revelation indicates that a significant portion of the top NFT collections are struggling to maintain demand.
In addition, the study revealed that most NFTs have a value between $5 and $100, accounting for 41% of the market. 
Remarkably, less than 1% of these NFTs are priced above $6,000. This underscores the difficulty of establishing a tangible value within the NFT market.
The discrepancy between valuations and reality
It is important to note that the number of "dead" NFTs may be higher than reported. This is due to the fact that many NFTs are valued in the millions despite having recorded sales figures of less than $20. 
These glaring discrepancies between list prices and actual sales reveal inflated valuations that do not reflect genuine buyer interest or actual transactions, making them "dead" in another sense.
Despite these negative statistics, experts believe that NFTs have a future, provided they can evolve beyond their current status as collectibles. 
Vlad Hategan, dappGambl expert, commented on the future of NFTs, stressing the need for real use cases.
Hategan says, "Recent analysis of the NFT market revealed that 79% of all NFT collections remain unsold, and 95% of NFTs have a market cap of $0 ETH.
This is the daunting reality that potential buyers and investors are now looking for NFTs with clear use cases, compelling narratives, or authentic artistic value."
As the NFT market matures, there is an increasing shift toward NFTs that offer tangible utility and cultural significance. 
Examples of such use cases include NFTs that preserve cultural heritage, enable in-game purchases, and even venture into real estate. These NFTs promise long-term value, in stark contrast to most of the current NFT market.
Conclusion
The NFT market has undergone a significant change from its heyday, with the vast majority of NFTs now having a market value of zero Ethereum. 
This reality underscores the need for the NFT ecosystem to evolve beyond collectibles and embrace real-world use cases to withstand market downturns. 
As NFTs continue to adapt and innovate, their true potential may lie in their ability to deliver real value and utility to users, ushering in a new era for this transformative technology.