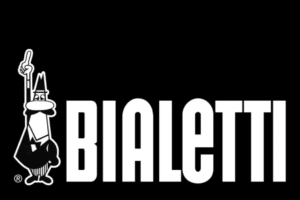 For lovers of Web3 and coffee, here comes Bialetti's new NFT collection: Moka Expressions. It is a series of four models in the limited-edition Non-Fungible Token format, scheduled for launch on 14 July on Nifty Gateway's marketplace. 
Web3 and coffee: Bialetti launches NFT Moka Expressions collection
Iconic coffee brand, Bialetti, has decided to sample the world of Web3, launching its new NFT Moka Expressions collection. 
It is a series of four Non-Fungible Token limited edition models that evoke the timeless ritual of coffee. 
Moka Expressions is meant to be a unique opportunity for connoisseurs of coffee and Italian culture to join Bialetti's Web3 community. Not only that, there will be a series of exclusive physical and digital experiences and prizes up for grabs for NFT holders. 
First among all will be an exclusive Moka Express, the iconic kitchen coffee maker invented by Bialetti itself, famous and loved all over the world. 
The new collection will be launched on Nifty Gateway's NFT marketplace on 14 July. For a limited number of AllowList places, early access will be available starting 27 June. 
Web3 and coffee: additional benefits for NFT owners of the Moka Expressions collection
Bialetti wanted to offer future NFT holders of its collection additional benefits, spread over three levels: Premium, Rare, and Ultra-Rare.
The Premium collection offers a Moka Expressions NFT design composed of moving images and includes access to artwork downloads from Bialetti's valuable archive. 
Not only that, up for grabs will be surprise airdrops and a guaranteed spot on the waiting list for Bialetti's next Moka Express. 
As for the Rare collection, there will be two limited-edition Moka Expressions NFT designs up for grabs plus the benefits of Premium perks. 
Not only that, for such holders, there are physical and virtual experiences such as access to a virtual series of Moka Express Design & Coffee Talk, Bialetti Italian coffee created exclusively for members, and VIP benefits at participating stores.
Finally, the Ultra-Rare collection, the highest level of Moka Expressions membership, includes an ultra-limited edition Moka Expressions NFT design and all the benefits of Premium and Rare.
In addition, holders have the opportunity to personalize their Moka Express, download up to ten Bialetti archival prints, and access virtual private events such as meeting the entrepreneurial minds behind Bialetti, and more. 
From coffee to music: Web3 experiences conquer every industry
From coffee to music, Web3 experiences are conquering every industry. 
And indeed, recently, even the famous American rapper Snoop Dogg launched Passport Series, a collectible that allows his fans to go on a digital tour with the star. 
Basically, with the Snoop Dogg Passport Series, concert-goers can get an exclusive glimpse into the singer's touring life by getting exclusive content. For example, videos, behind-the-scenes images, all uploaded directly from Snoop Dogg. 
Not only that, up for grabs for holders of the collectible are also access to the rapper's future concerts, events and experiences but also exclusive NFT artwork, as well as merchandise and special surprises from the star.