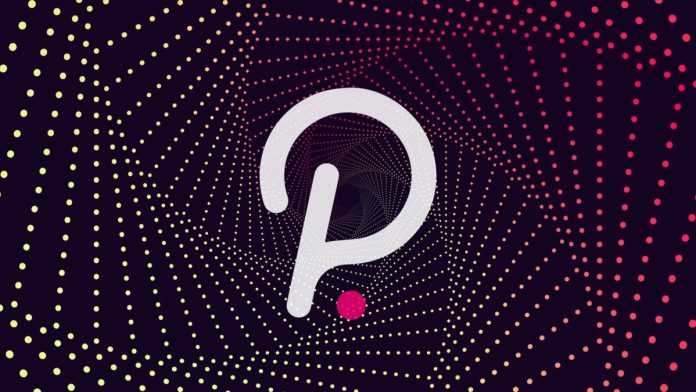 Polkadot, a network protocol that allows multi-chain application environment, has been going through an impressive development activity in the past few weeks. In February 2023, a similar trend has been seen, as reported by CoinGape. However, the $DOT altcoin, similar to the rest of the crypto market, is swayed by the overall macroenvironment dynamics, with a 7% drop compared to a week ago. Meanwhile, some new initiatives and partnerships are yet to show real impact on the altcoin's price.
Also Read: US Sen. Ted Cruz Reveals Bitcoin Investment Strategy, Declares Ultra-Bullish Outlook
Digital asset market intelligence platform Santiment revealed that the Polkadot topped the list of crypto networks with highest development activity in terms of Github commits in the last 30 days. The network is followed by Kusama $KSM and Cardano $ADA, the platform said.
Top 3 #crypto asset development activity: notable #github commits, past 30 days:

T1) #Polkadot $DOT
T1) #Kusama $KSM
3) #Cardano $ADA

Read our insight on the top 20 as we explore why notable #github activity tracking can be such a great aid. https://t.co/gZHahGsIcb pic.twitter.com/vq0clhjALw

— Santiment (@santimentfeed) April 27, 2023
Polkadot Mythical Games Partnership
In a fresh development, Mythical Games, a game technology company, left Ethereum to launch its new Mythos ecosystem on Polkadot, enabling gaming partners to build their own chains. Polkadot made the announcement,
"Mythical Games has announced its plans to migrate its Mythical Chain to the Polkadot ecosystem, leaving Ethereum in favor of the decentralized and interoperable multichain network."
However, the Polkadot price DOT showed no signs of bullish trend, largely following the altcoin market, as Bitcoin price took a correction last week.
Also Read: Truth About Mt Gox Wallet Bitcoin Transfer News That Led To BTC Crash
The post Why Top Gaming Blockchain Ditched Ethereum For Polkadot ($DOT)? appeared first on CoinGape.