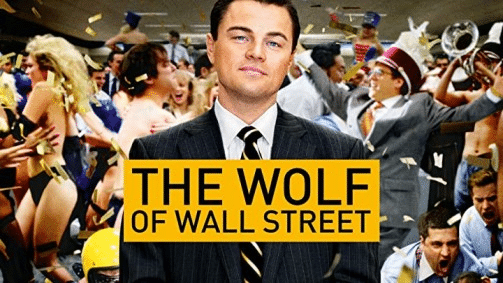 NFT News: Not all movies turn out to be great and not all great ones become meme material. Some of Leonardo DiCaprio's roles are so popular that the visuals are relevant on social media even decades after release. While scenes from the Academy Award winning actor's Titanic are often used as part of memes, it is the 2013 release Wolf Of Wall Street that still remains a cult in the world of finance and investing. Hence, the film's producers have a larger plan to maximize impact nearly a decade after release.
Also Read: Coinbase CEO Meets SEC Amid Moving Offshore Reports; What's Happening?
Official Wolf Of Wall Street NFT Release
It is no doubt that the film is by far one of the most impactful Wall Street based film ever, given the online reference to DiCaprio's dialogues on stocks trading. Therefore, the company that produced the movie, Red Granite Pictures, is looking to gain revenue out of the film's popularity by releasing non fungible tokens (NFTs). This way, the company not only plans to get hold of the intellectual property (IP) rights but also make money out of NFT sale. Moreover, this initiative could well become a blueprint to streamline NFT based business not just for producers of movies but also OTT content.
Earlier, a Bloomberg report revealed that Red Granite is planning parties on the Wolf of Wall Street theme, besides other NFT based initiatives on the film's popular dialogues and scenes. Unlike the digital art scene, NFTs based on movies coming from production houses bring in the much needed validation to the space.
Also Read: What Is Meant By NFT Rarity? Why Is Rarity Important For NFT?
The post Wolf Of Wall Street Makers On Path To Change NFT Market Forever appeared first on CoinGape.