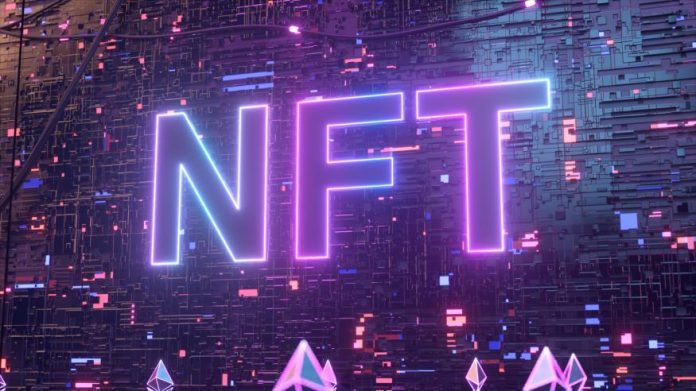 NFT News: The Treasury Department and the Internal Revenue Service made an announcement on Tuesday that they are considering taxing digital collectibles such as NFTs and are requesting feedback for upcoming guidelines about the tax treatment of digital collectibles. They plan to release more comprehensive instructions shortly on NFTs, which have grown to be one of the most sought-after financial instruments in the crypto market since its mainstream entry in 2017.
IRS In Dilemma Over Taxing NFTs
According to a document that was released today, the Internal Revenue Service of the United States is considering whether or not to tax non-fungible tokens (NFTs) in the same manner as other collectibles such as stamps, works of art, and fine wine. This move will likely have an impact on those who include digital assets as part of their portfolio investments as well as retirement plans.
Read More: Bitcoin Price To Defy FOMC Meet Outcome? Experts Predict Major Rally If This Key Event Occurs
The IRS and the Treasury Department have jointly issued Notice 2023-27, in which they request feedback on several aspects of future guidance. However, today the IRS announced that, until further guidance is issued, it intends to determine whether or not an NFT or NFT Collections should be treated as a collectible by employing a "look-through analysis."
Under the look-through analysis, an NFT is treated as a collectible if the NFT's associated right or asset falls under the definition of collectible in the tax code.
IRS To Hold Talks Over NFTs
As highlighted in the statement, a "gem" for instance, is regarded as a collectible under Section 408(m) of the Tax Code, which implies that an NFT that attests to ownership of a gem is also a collectible. The Internal Revenue Service is seeking public feedback on the plan by the 19th of June, covering topics "such as when an NFT can be considered a work of art". Meanwhile, the tax authority has stated that it will treat all NFTs in the same manner as their underlying asset, regardless of whether the asset in question is a piece of artwork or a gemstone.
In light of this recent piece of NFT news, the 24-hour sales volume of the overall NFT trading space dropped by 0.77% to $93 million, whereas the total number of sales declined by 24% over the course of the previous day. As things stand, the NFT industry currently sits at a staggering market cap of $600 million.
Also Read: Hedera's Patented Token Recovery System To Go Live Soon; What It Means For HBAR Price?
The post Breaking: U.S. IRS Considers Taxing NFTs On Par With Other Collectibles appeared first on CoinGape.