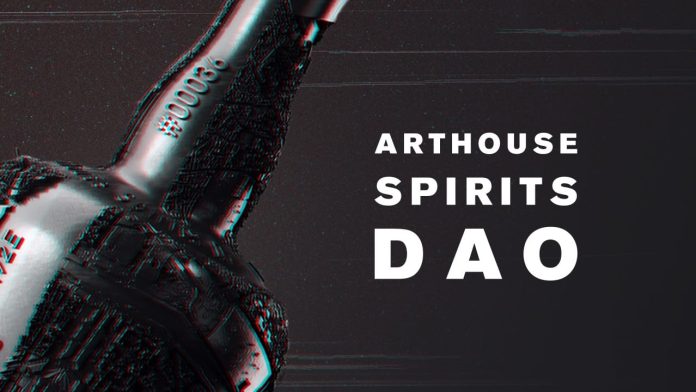 ArtHouse Spirits DAO, a closed community of luxury consumers, announced the imminent sale of Membership NFTs with exclusive access and rare perks for buyers and holders. The series will feature a maximum of 20,000 NFTs and give access to a physical treasury already worth $1.5 million and with considerable growth potential.
ArtHouse Spirits DAO (AHSD) describes itself as "the world's first-ever closed community of high-net-worth individuals." The upcoming Membership NFTs give buyers exclusive access to this luxury club, VIP events, and physical perks. Furthermore, Membership NFT holders can easily participate in real-life events and communication channels with VIPs and industry experts from top brands.
Following the minting, all the NFTs will be staked for ERC-20 tokens. These tokens will give holders real yield and voting rights within the DAO. This way, they can have their say on proposals impacting the organization's development. The DAO will repurchase the ERC-20 tokens after liquid events and burn them.
NFT enthusiasts and collectors can purchase Membership NFTs by going to ArtHouse Spirits DAO, tapping the BUY button, and connecting their MetaMask wallets. Here, they can pay for the NFT with ETH.
Holding Membership NFTs enables ArtHouse Spirits DAO members to buy an NFT Treasury, of which only 1,000 will be available. Treasury NFT holders can redeem their non-fungible tokens for physical bottles of spirits from the AHSD Treasury. This DAO will implement this feature two years after the NFTs' minting. Also, it will impose a 5% limit on the bottles available for yearly redemption.
The AHSD Treasury will be a physical storage facility located in a duty-free zone in the Netherlands, containing expensive bottles of rare alcoholic spirits. The revenue from NFT minting should grow the Treasury, positively impacting the NFTs' value. Currently, the Treasury already holds over $1,5 million worth of these goods. Its creators believe the project has massive growth potential.
About ArtHouse Spirits DAO
ArtHouse Spirits DAO started from a genuine appreciation of a luxury Colombian rum brand, Dictador. The brand dates back to 1913, and it is based on a safely guarded recipe by the Parra family, the third generation of master blenders of Dictador. Its strong reputation among luxury consumers urged the brand to explore the web3 space under the AHSD image.
The Membership NFTs will depict Dictador bottles with the topography of significant cities like Paris, New York, and London. You can buy a Membership NFT and enter the ArtHouse Spirits DAO here.
You can learn more about ArtHouse Spirits DAO at these links: Website | Twitter | Medium | Discord