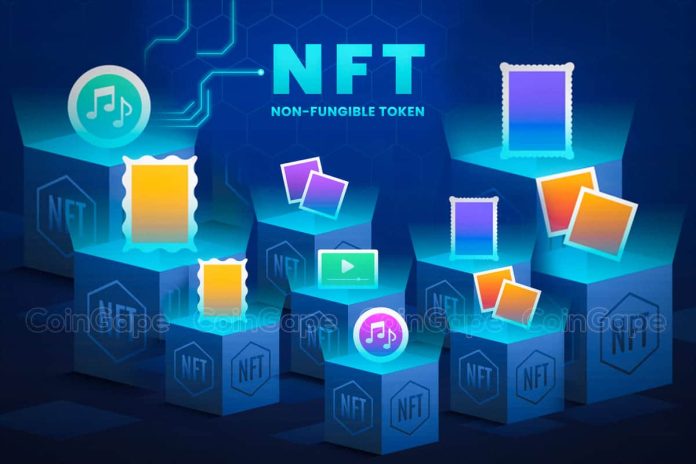 After working on the non-fungible tokens (NFTs) project for more than 18 months, Facebook parent Meta (NASDAQ: META) has announced its shutdown.
Stephane Kasriel, who's leading Commerce and FinTech at Meta made the announcement earlier today. He stated that the company is looking to prioritize what they should focus on at the moment, and NFTs are not a part of it. In his Twitter thread, Kasriel noted:
"We're winding down digital collectibles (NFTs) for now to focus on other ways to support creators, people, and businesses. We learned a ton that we'll be able to apply to products we're continuing to build to support creators, people, and businesses on our apps, both today and in the metaverse."
It was just last September that the company rolled out a feature allowing creators on Facebook and Instagram, to share NFTs. This support was available to creators from more than 100 countries. Thus, the winding down of the NFT project comes in a very short period of time for a giant like Meta.
However, Kasriel added that they will continue to support "the many NFT creators who continue using Instagram and Facebook to amplify their work".
Meta Shifts Focus to FinTech from NFTs
It looks like the Facebook parent is now shifting its focus from NFTs towards other FinTech products like MetaPay. This will allow creators to earn money directly on Meta platforms, such as the popular tipping feature dubbed gifts. Meta executive Kasriel stated:
"We'll continue investing in fintech tools that people and businesses will need for the future. We're streamlining payments w/ Meta Pay, making checkout & payouts easier, and investing in messaging payments across Meta".
The Facebook-parent has had a pretty rough phase over the last year with several layoffs and the company struggles to cut costs while making its Metaverse dream a reality. Its AR and VR products division – Reality Labs – lost a staggering $13.7 billion last year. In November 2022, Meta laid off nearly 13% of its workforce, or a staggering 11,000 people.
The post Meta Is Winding Down Its NFT Project Very Soon After Launch appeared first on CoinGape.