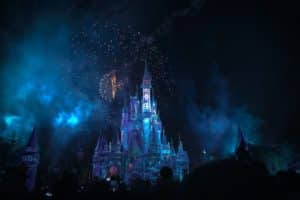 Big news: Disney is introducing its new NFT platform in collaboration with Dapper Labs. Under the name Disney Pinnacle, this innovative NFT platform will be accessible by the end of the year. See all the details below. 
Disney embraces NFT technology with Dapper Labs
As anticipated, Disney recently announced a collaboration with Dapper Labs, a blockchain and metaverse company, to create a non-fungible token (NFT) platform. 
The announcement, dated 14 November, reveals that Disney plans to tokenize its iconic cartoon characters from the last century through the NFT platform called Disney Pinnacle. 
In addition, the platform also includes characters from Pixar and the Star Wars universe, presented in a unique style similar to collectible and exchangeable digital pins.
Roham Gharegozlou, CEO of Dapper Labs, explains that fans around the world will be able to collect dynamic pins on their mobile devices and exchange them instantly and securely, regardless of their geographical location. 
The NFT platform is scheduled to launch later this year and will be available on Apple's App Store for iOS, the Google Play Store for Android, and online. 
Currently, only a waiting list and a 'landing' site can be found on the platform's official page.
Disney Pinnacle is based on the layer-1 Flow blockchain, developed by Dapper Labs, the same blockchain on which Ticketmaster decided to coin tickets for NFT events. 
Recall also that earlier this year, Disney shut down its metaverse division as part of a larger restructuring plan aimed at reducing operating expenses by $5.5 billion and laying off 7,000 employees in two months. 
On the other hand, Dapper Labs, founded in Vancouver in 2018, received a $15 million investment from Hong Kong-based Web3 maker Animoca Brands. 
In July 2023, Dapper Labs announced its third round of staff layoffs since the beginning of the year. The company is known for its NFT brands such as CryptoKitties and NBA Top Shot.
Optimism in NFTs: a crescendo of sales and positive outlook
In the weeks leading up to November 2023, data on non-fungible tokens (NFTs) reveal a steady increase in weekly sales. Although far from the 2021 peak, industry leaders are confident that the upward momentum will continue.
Specifically, on 6 November, data from Nansen, a blockchain analytics firm, indicated an increase in NFT sales from $56 million in the week to 9 October to $129 million in the week to 6 November.
Jonathan Perkins, co-founder of NFT marketplace SuperRare, expects this trend to persist in the months ahead. He also states that the worst is over and anticipates upward movement in the near future, underscoring a change in market sentiment.
In fact, for Perkins, the previous decline in NFTs was mainly "sentimental." He stressed that there has been nothing inherently wrong with NFTs over the past 18 months, viewing them as a key advance for the Internet.
According to Perkins, in the long run, NFTs will be an essential part of the online economy, predicting volumes that will exceed those of the previous cycle. A view shared by Sonia Shaw of CoinW digital asset exchange, who sees NFTs as a broader interest beyond art and collectibles.
Shaw believes NFTs will revolutionize sectors such as real estate, finance, identity management and supply chain logistics. However, he warns that despite the revolutionary potential, it is essential to address regulatory issues, environmental impact and security challenges.
Oscar Franklin Tan, CFO of NFT platform Enjin, also supports NFTs as a digital asset separate from cryptocurrency. 
He notes that investors, primarily interested in NFTs in 2021, could bring the renewed interest in Bitcoin and Ethereum to high-grade NFTs as well, including those related to games.
Ripple XRP Ledger (XRPL): the upgrade for NFT security and integrity
Ripple XRP Ledger (XRPL) is about to undergo a significant update thanks to the approval of the "fixNFTokenRemint" amendment. 
This amendment, which is crucial to optimize the operation of non-fungible tokens (NFTs) on the platform, won broad support from the community with 27 out of 34 votes in favor. 
The activation is scheduled for 27 November and aims to solve a critical problem in the NFT world: preventing sequence number collisions during the creation of NFTs.
In addition, the update is notable for the introduction of two key new elements: a "AccountRoot" field and a persistent "FirstNFTSequence." 
These additions play a key role in recalibrating the generation of NFT sequence numbers, eliminating the risk of reproducing existing NFTs with identical sequence numbers. 
The formula for computing the sequence of a newly minted NFT will now be "FirstNFTSequence + MintedNFTokens," with an increment of "MintedNFTokens" of one. 
This new approach increases the security of the NFT ecosystem on the XRPL and promotes greater integrity in the tracking and ownership of NFTs.
Finally, the update strengthens the security of user accounts by restricting the ability to delete accounts, thus providing an additional layer of protection for XRPL users.