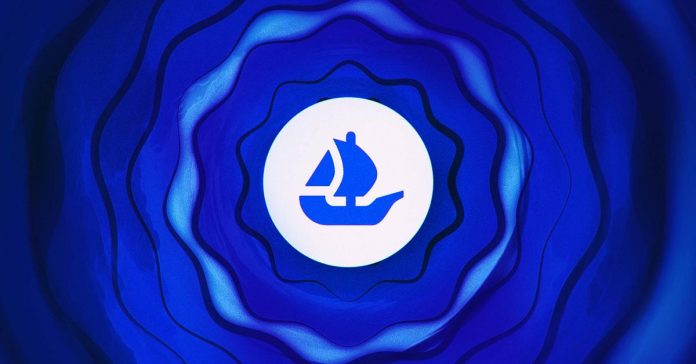 NFT News:  OpenSea, one of the world's leading NFT marketplaces, has announced the debut of OpenSea Pro, a dynamic NFT marketplace aggregator that is designed to fulfill the needs of advanced NFT collectors. The new offering is a rebranding of an existing product called Gem v2.  In April 2022, OpenSea completed the acquisition of Gem with the intention of providing OpenSea users with access to Gem's sophisticated trading tools.
OpenSea Launches OpenSea Pro
OpenSea Pro will function without charging any fees and will pull listings from 170 different markets in order to present traders with the best possible deals. OpenSea Pro's live cross-marketplace data, which updates user and collection activity across all NFT marketplaces in near real-time, is one of the most prominent features of the software.
Read More: Paxful Shuts Down Crypto Exchange; CEO Says "Not Sure If It Will Come Back"
Collectors are able to maintain a competitive advantage and make well-informed decisions on purchases and sales as a result of this. Additionally, it will allow improved "floor sweeping" for traders, diverse NFT collections, inventory management, the capability to optimize gas fees for efficient deals, a watchlist tool, and a number of other features. In addition to that, it will be accessible via mobile devices.
While detailing the launch of the platform, the announcement further shared plans of a "Gemesis" NFT airdrop for early users. The OpenSea team was quoted as saying:
Starting later today, qualified users who bought an NFT on Gem before March 31, 2023, will be able to claim a free Gemesis NFT through May 4, 2023.
OpenSea's Answer To Rival Blur
Since the debut of the Blur marketplace in October, the battle for market share of NFT trading volume between OpenSea and the zero-fee platform has been intense. As reported earlier on CoinGape, this had caused OpenSea to cut its creator fees to 0% in order to woo Blur traders. However, during the launch of OpenSea Pro, OpenSea announced that it would return its creator fees to the main platform at the previous rate of 2.5%.
Meanwhile, at this juncture, there have been no formal announcements concerning the launch of a native token. On the other hand, there have been rumors that the platform is looking into the possibility of issuing a token at a later time, similar to Blur's BLUR token. In light of this NFT news, the price of Blur is currently exchanging hands at $0.57 which represents a drop of 4% in the past 24 hours.
Also Read: Here's Why Elon Musk Changed Twitter's Logo To That Of Dogecoin (DOGE)
The post Just-In: OpenSea Launches "OpenSea Pro" To Rival Competitors; BLUR Price Tanks appeared first on CoinGape.