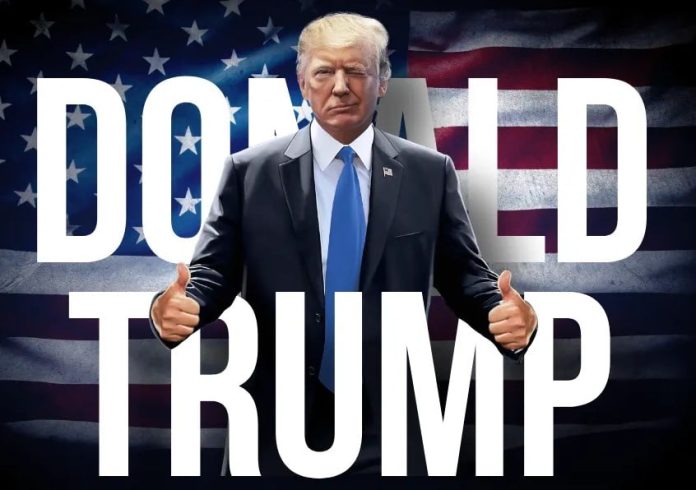 On Tuesday, minutes after Donald Trump's scheduled arraignment in Manhattan court took place, sales of the former U.S. President's NFT collection — popularly referred to as Trump Digital Trading Cards — increased by a staggering 400%. Mr. Trump became the first among all U.S. presidents ever to face criminal charges as he was accused of organizing a plan to influence the 2016 presidential race using "hush money".
Trump NFTs Skyrocket In Price
According to information provided by the NFT analytics firm CryptoSlam, owners of Trump Digital Trading Cards sold a total of 30 tokens in the first hour following the president's court appearance, which represents a gain of over 450%. When calculated over a 24-hour period, approximately 79 sales took place over the past 24 hours.
Read More: OpenSea Launches "OpenSea Pro" To Rival Competitors; BLUR Price Tanks
Despite this, the price increase is not very significant when compared to what occurred only a few months earlier. When it first debuted in December, the 45,000-item NFT collection launched by the former president was completely sold out within hours, resulting in sales of $3.53 million. Following the announcement that Trump had been indicted, sales for the previous week increased by a factor of 500, reaching a total of $50,000.
Donald Trump's Quirky NFT Collection
Trump launched the NFT Trading Cards campaign following the formal announcement of his 2024 presidential campaign. The trading cards initially sold for "only $99 each" as per the official website which also mentioned sweepstakes associated with the collection. It was quoted to offer prizes like a 1-on-1 Zoom call or one hour of golf with the 76-year-old flamboyant billionaire.
As things currently stand, the floor price of the Trump Digital Trading Card has remained unchanged at 0.5 ETH, which translates to about $938 at the time of writing.
Also Read: Paxful Shuts Down Crypto Exchange; CEO Says "Not Sure If It Will Come Back"
The post Trump NFTs Surge 400% As Former U.S. President Pleads Not Guilty In Court appeared first on CoinGape.