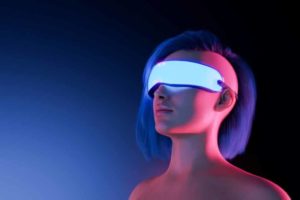 SHIB The Metaverse recently kicked off an initiative to promote gender diversity in the crypto industry and the metaverse.
Indeed, it has announced a partnership with The International Women of Blockchain and NOWPayments through which the Shiba Inu ecosystem will make accessibility for all genders the mission for its ShibArmy, with the goal of empowering women around the world in crypto, blockchain, and Web3.
The partnership for the metaverse and the crypto world
The two entities chosen to underwrite this partnership are distinctly different from each other.
The International Women of Blockchain is an inclusive conference dedicated to Web3 focused on empowering women in the blockchain ecosystem.
The third annual conference, IWB2023, took place in Washington in late March as part of Women's History Month, and highlighted women globally who are passionate about this new world to raise awareness and drive blockchain adoption.
IWB was born in 2021 out of frustration with the lack of female speakers for crypto and blockchain conferences, and has since featured pioneers in this field who are challenging the status quo and lending their work and dedication to building a diverse ecosystem.
NOWPayments, on the other hand, is a regular crypto payment gateway that allows businesses to accept payments in more than 150 cryptocurrencies, with automatic conversion capabilities.
Its unique feature is that it is non-custodial, so it provides merchants with additional security, as it transfers funds instantly to the recipient's crypto wallet.
These two partners were chosen because IWB is dedicated to strengthening the blockchain landscape through diversity, and NOWPayments makes it easy to accept cryptocurrency payments and donations and is led by women.
Through this partnership, SHIB The Metaverse, IWB and NOWPayments are working to ensure that Web3 is welcoming to all genders and nationalities. The idea is that by increasing diversity, the decentralized crypto community will grow faster and reach much higher levels through inclusion.
In addition, Lead Developer of Shiba Inu, who goes by the name Shytoshi Kusama, has donated a $25,000 personal contribution to a new fund to benefit IWB, which has already reached a total of more than $50,000 in proceeds.
The price of Shiba Inu (SHIB)
In recent days, the market value of Shiba Inu's token, SHIB, has not been affected by this news.
However, today it benefits from the sharp rise in Dogecoin due to Elon Musk's decision to temporarily change Twitter's logo, as the price of the FLOKI token is also rising.
DOGE is gaining 25% today, while SHIB stands at +5%. Meanwhile, FLOKI is registering a +10%.
These three cryptocurrencies are dedicated to dogs, but while Dogecoin is officially endorsed by Elon Musk, despite being born years before Musk was interested in it, SHIB and FLOKI, on the other hand, are two tokens that have recently sprung up precisely as a result of Musk's statements of support for the dog cryptocurrency.
Comments on the new initiative
The news of the SHIB The Metaverse partnership was commented on by the executive director of Black Women in Blockchain, Olayinka Odeniran:
"In our efforts to build diversity in Web3 and Metaverse, we are excited that the #ShibArmy is throwing their full support to onboarding more women into Web3. here is nothing better than to have a strong, powerful, and supportive community take notice of your efforts to build a diverse future. 
As the Executive Director of Black Women in Blockchain, I am thrilled to partner with SHIB to increase the army of #Shibwomen and to use NOWPayments, a female-led crypto payment platform, as our source for donations."
NOWPayments CEO Xena Kash added:
"As a female CEO, I am excited and honored to have this chance to help onboard more women to blockchain, as well as spread awareness around those already there. It's great to see our donation solution making waves in the SHIB community and going on to help involve more women in the space. 

From NOWPayments, I can say almost all our key roles are held by women — and we need more female CEOs in crypto!"